Driven round the bend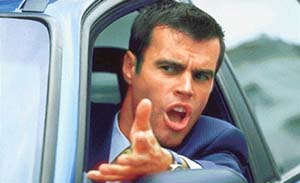 Aradhika Sekhon
A 'relaxed drive' in cities is a thing of the past. Rather, it has become an oxymoron for now it entails tension and stress that translate at times into what is called 'road rage.' Even those people who are normally calm and good-humoured can turn into foul-mouthed, wild-eyed, and fire-breathing individuals afflicted with this modern disorder.
Building a bridge between Hindi & Gurmukhi
Nisha
THE All-India Hindi Sahitya Sammelan, Paryag (Allahabad), recently conferred the honorary degree of Sahitya Mahopadhyaya to Satya Pal Gupta for his valuable research in Hindi literature written in Gurmukhi script.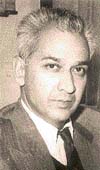 The Unforgettable E.N. Mangat Rai
P.H. Vaishnav
THE much-admired E.N. Mangat Rai passed away on January 8, at Dehra Dun. At the age of 88 and in retirement since February 1972, he was no longer sought after by the media. No wonder, therefore, that except for The Tribune no English daily took note of the event or of his contribution to public administration in Punjab, Jammu and Kashmir and the Government of India.
Glamorous girls' day out
THEY were all tall, lean and attractively attired (some wee unwisely considering that the temperature in the valley tumbles with the sinking of the sun). With stretched smiles adorning their faces, these glamorous butterflies flitted from one picturesque locale to the other, only too eager to strike poses for the hovering lensmen.