Korn — Untouchables
(Sony Music) **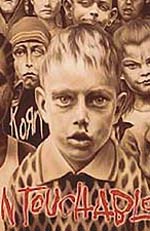 The much-delayed offering from Korn has finally hit the stores. Throughout the album's 14 tracks the listener is hit by a nonstop rock flood, but instead of falling into the rut like many other hard rock bands, Untouchables makes for a dynamic and melodious album. The band is far more experimental this time round, with a mix of Metallica-esque beats and drums from the constantly improving David Silveria, and gripping riffs that take on varied textures. In all respects, the star of the album is Jonathan Davis, who normally growls like a basset hound but this time tries his hand at proper singing. The use of melody has allowed Jonathan to utilise his wide range of vocal tricks. One More Time is a great track, and Alone I Break is an emotive song with a dominating electronic feel to it. While not a ballad, Alone I Break is certainly the least aggressive song Korn has ever handled, relying more on melody and atmosphere than the band's usual bombast. The lyrics are also genuinely moving. Make Believe is full of thick vocal harmonies, while Blame is an entirely new sound for Korn that focuses on Fieldy's percussive bass. Beat It Upright and Bottled Up are both meaty enough to challenge anything from the previous two Korn albums. Here To Stay is a crunchy metal track. The best part of Untouchables is that instead of the songs going right to the head, screaming and drilling, they build up slowly and calmly to the peak and then comes smashing down like a thunder.
Blue — One Love
(Virgin) **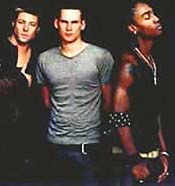 Following in the footsteps of their 1.2-million-selling debut album All Rise, Blue have come back with another smashing album One Love. The boys use ample hip-hop classic fillers where they could easily be mistaken for Blackstreet. One Love is all harmonies and melodies, perfect pop radio fodder. The title track is a stealer with squeaky-clean rhythm and sing-along approach. Sure the ballads are here. Don't Treat Me Like A Fool and Like A Friend will make sure Westlife get a run for their money. She Told Me digs out the digital treat production style without sounding contrived. But it is the up-tempo rhythmic tunes that bring out their real talent. Riders shows a tougher side of the boys, with catchy hooks and contagious rhythm. Right Here Waiting and You Make Me Wanna lift the pace of the album. Every song is a potential single in its own right, but the current hit single Sorry Seems To Be The Hardest Word featuring Sir Elton John himself is sure to take the boys places. In a nutshell, it is a decent effort.
Puddle Of Mudd — Come Clean
(Universal) *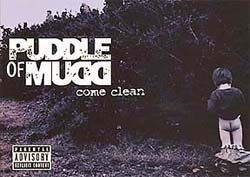 Wesley Scantlin along with Kenny Burkett, Jimmy Allen and Sean Samonon performed as Puddle Of Mudd for several years before getting a break. The band members were later replaced with Doug Ardito on bass, Paul Philips on guitar and Greg Upchurch on drums by the band's godfather Fred Durst (Limp Bizkit). If you enjoy the recent explosion of alternative rock like Nickleback, Staind and Incubus, this band will easily hit your top ten play list. Come Clean is a familiar-yet-fresh rock-n-roll sound. The first song on the record is the popular Control, which is dominated by thick distorted guitar riffs and Wesley Reid Scantlin's grungy vocals, followed by Drift and Die that sounds like a cross between Alice In Chains and Silverchair. Blurry is one of the sweeter moments in the album. Ranging from acoustic-based attire to mid-tempo rockers such as the hilarious She Hates Me and Drift and Die to the edgy Cobain-esque Bring Me Down, the collection is a treat for music lover who see rock as something more than roaring and head-banging. These tracks are bound to hit the top of music charts.
Album of the month
Beck — Sea Change
(Universal)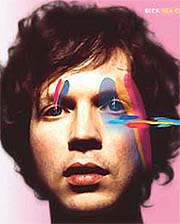 In 1994, Beck's hit Loser shook the globe, seemingly proclaiming to be the voice of a generation, churning out not only the hit album Mellow Gold, but also psychedelic folk albums like Stereophonic Soul Manure and One Foot In The Grave. An age when artistic development is a rarity and is dominated by rock clichés, predictable rock and teeny pop, Beck's courage to experiment with country, hip-hop, psychedelic rock and funk made him stand out. He later released the hugely popular Odelay (our personal favourite) with the Dust Brothers, before cooling down a bit. In 1998 Beck appeared with Mutations that was quickly followed by the white-boy funk album Midnight Vultures. Beck's chameleonic powers and encyclopedic musical knowledge have, at one time or another, been applied to his continuously evolving style. Sea Change, Beck's seventh album, is one of his finest efforts to date. For an artist who's treated you to variations ranging from funk to folk to bossa-nova to country to experimental to hip-hop, this country-blues effort could well be called his break-up album. While varying in tone, from spare guitars to lush soundscapes, Sea Change is never suffocating. Nigel Godrick, the man behind Radiohead's last three albums as well as Beck's Mutations, has fashioned a sound that is at once airy and acoustic, yet multi-dimensional and provocative. Every song in the album deals with some sort of romantic failure or loss. The apparently heart-breaking separation from his longtime girlfriend seems to have cleared Beck's mind of fun-loving material and focused it entirely on the downside of life and relationships.
Beck sings in the stark, lovely opener The Golden Age: "These days I barely get by/ I don't even try." At the same time he also expresses a desire to let loose and drive all night. It's this contrast in sentiments, that makes Sea Change a sad and emotional album. Beck's vocals are sturdy, employing his whispering, soft sing-speak approach more often than not, which is perfectly apt for the downtown Lonesome Tears. Beck has evolved into an expert tunesmith in his own right; the elegance of End Of The Day and Sunday Sun certainly isn't something you can ignore. The subtle orchestrations of Paper Tiger are beguiling and beautiful, and there are moments (Lonesome Tears), when his timbre is eerily reminiscent of the late Nick Drake. The songs in Sea Change may be full of confusion, loss and regret, but the message Beck conveys is one of hope and looking ahead with a positive approach. We 'see change' for sure!
— Saurabh & Gaurav