Snoop Dogg — Paid The Cost To Be Da Boss
(Virgin) **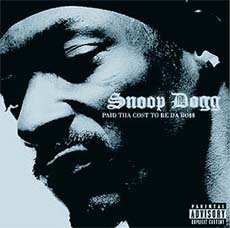 Since Snoop Dogg was featured on Dr Dre's The Chronic in 1990, he has evolved as one of rap's finest stylists. With his latest offering, Snoop proclaims that he's Paid The Cost To Be Da Boss — and he definitely has. Snoop Dogg celebrates his new artistic freedom with perhaps his most ambitious album to date. He uses different types of beats rather than just west-coast rhythm. What makes Paid The Cost… such an unexpected joyride is the way in which the canine rapper's comic persona explores all the possibilities to cross the musical boundaries. Listen to the album and you'll know why Snoop's da boss.
Mariah Carey — Charmbracelet
(Universal) ****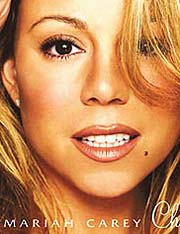 After an emotional breakdown and a flop movie, Mariah is back from the dark side and stronger than ever with her brand new album Charmbacelet. Moving from Sony to Universal via Virgin hasn't affected Mariah in a big way. With an earnest, fresh-sounding collection, her fans will love the music from start to finish. The album turns out to be a reflection of all the ups and downs in her life. Charmbracelet is like a mixture of all the goodness found in her previous albums — Daydream, Music Box and Rainbow. There are fewer appearances by rappers than Glitter did, instead it shows off the hip-hop tinged R&B sound that Mariah made popular and does it like no other. Released as the first single from the album is Through The Rain, with aspiring lyrics and sweeping harmonies. In the vein of hip-hop inspired hits, Fantasy features Ol' Dirty Bastard, Breakdown uses the signature choir-rap of Bone-Thugs-N-Harmony and Boy features rapper Cam'ron and samples his 2002 song with the same name. For most part, the disc is anchored by mid-tempo tracks and soul-baring ballads that flaunt Mariah's five-octave range. Mariah Carey is an artist who sold 185 million albums worldwide and this album is another reminder why. Congratulations on a very powerful comeback Miss Mariah!
Feelings — Various Artists
(Virgin) *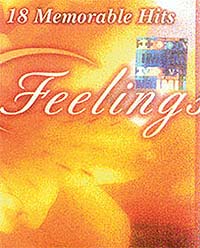 Anticipation for this compilation of love-themed ska tracks may have sent many hearts swooning with thoughts of a disc full of sweet and sensuous ska and rock-steady rhythms, one solid block of romance to woo your honey. If you're going to enjoy this album though, forget about the romance and just listen to the music. Just kidding. There are some above average original tracks from well-known bands here. The best of the mushy lot includes the opener Feelings by Morris Albert, Scarborough Fair/ Canticle by Simon and Garfunkel, Experience by Diana Ross, Lionel Richie's Easy performed as the Commodores, Kenny Rogers' classic Lady, I'd Love You To Want Me by Lobo, Suddenly by Billy Ocean and When I Need You by Rod Stewart.
Album of the month
Avril Lavigne — Let Go
(BMG Crescendo)
This 18-year-old from Ontario is the latest Canadian lite-rocker to make it big with huge-city production values. She was signed directly to Arista by label head Antonio 'LA' Reid and today she is probably one of the biggest names in the music industry.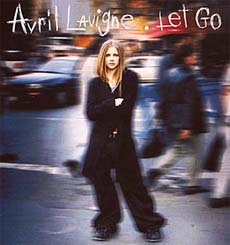 Lavigne has an impressive voice that reminds you of Alanis Morissette's confessional style and honey-sweet vocalising of Jewel. In the autobiographical Let Go, the self-confident Lavigne lays herself bare, spinning personal tales with her guitar and impressive lyricism. Let Go runs the gamut from driving rock numbers like Losing Grip — where Lavigne shows off her vocal range — to pop tunes like My World, where Avril tells listeners about the past years of her life. Sk8ter Boi is brilliant. It's a classic high-energy pop song with crunching guitars and a great hook. It's a tale of a snobbish girl who rejects a loser who becomes a grunge superstar while she turns into a single mum — strange but interesting.
The mega hit Complicated borders between pop and rock, and can be aligned in sound with Michelle Branch, but the message to her peers is still the same. Lavigne is all about discussing individuality. Unwanted, a guitar-based rocker with intricate layers of sound is a sure winner. If there is to be an album anthem then this is it. The string-inflicted I'm With You reaches out for connection to reflect Avril's mellower side, but tracks like Nobody's Fool and Things I'll Never Say courageously confront betrayal and rejection with all the heaviness such subjects demand. Bursting with talent and joie de vivre, Avril Lavigne proudly announces herself as the new kid in the town.
— Saurabh & Gaurav