Bond — Shine (Universal) **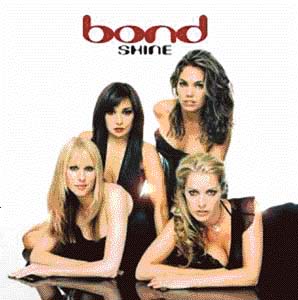 Dubbed classical music's answer to Spice Girls, crossover string quartet Bond is back with its new album Shine. Their debut album saw them booted out of the classical charts for being too much on the pop side, but eventually found international success in the pop-instrumental category. World beats are an important component of Bond's sound, with bits of Celtic, West Asian and southern/eastern European folk music easily recognisable. However, appropriated classical themes and movie soundtrack feel (often courtesy film composer Magnus Fiennes) predominate. The album mixes different genres of instrumental music with pulsing dance rhythms, and new age musical hooks to take the quartet into new territory. Classical composers Borodin and Albinoni contribute Strange Paradise and Big Love Adagio, while the tracks take different directions, with a take on the tango style of Astor Piazolla (Libertango). Other international-flavoured tracks include Sahara, Gypsy Rhapsody and Fuego. The highlights of the album include a Led Zeppelin cover Kashmir and a Bond version of the 007 Bond theme tune Bond On Bond.
John Mayer — Room For Squares (Sony) ***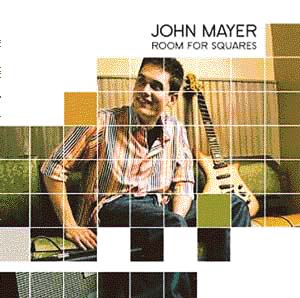 Mayer is a bit of Dave-Matthews-meets-
Sting-meets-Bruck-Cockburn-
meets-Craig-Cardiff. Clearly a wide range of influences makes this Atlanta boy's music tick. Eloquent, cogent and exciting lyrics, an amazing knack for subtle guitar mastery and well-laid music arrangements are few trademarks of Mayer's music. His music itself is pleasant fluff. It doesn't offend, or does it attempt to make itself too exciting for the most part. The energy conveyed in No Such Thing quickly dries up in favour of a more subdued groove. To be sure, Room For Squares is an expertly produced album. John Alagia and Jack Joseph Puig makes the blue, jazz riffs on songs such as Neon sparkle. Your Body Is A Wonderland is all about woman worship, while Love Song For No One and Back To You make perfect fodder for the next John Cusack movie. Soft percussion and quirky guitar rhythms drive 83, a catchy and uplifting tune, and the pristine 3x5 is spiced-up with some majestic guitar arpeggios. With Room For Squares, Mayer creates a well-layered largely acoustic album which makes the best of his smooth yet gravelly voice.
Melanie C — Reason (Virgin) *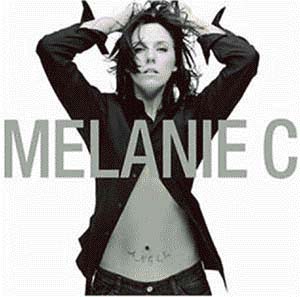 Sporty Spice makes a comeback with her second album and a supposed shift into more mature waters to delve into markets beyond top-of-the-chart pop. Reason has the potential to be a hit depending on how the pop punters receive it. The transition to more edgy sounds is evident in the overly eclectic and patchy Northern Star. With little instrumental backing, Melanie Chisholm shows that her voice can stand the test of being an individual enterprise. If there was any doubt about her talent, this album should give a befitting reply. She has co-written each song with a production team that includes Marius de Vries and Pat McCarthy. Go and Ga Ga are fantastic tracks. As with her debut, Reason is a complete mish-mash of styles from straightforward diva pop to piano-driven ballads, taking in beat-laden disco tunes and acoustic numbers along the way. Water is mellow and soulful, however not unlike anything we've already heard. The outstanding Positively Somewhere is a driven slice of pop/rock brilliance with a wonderfully catchy chorus. Slowing things is the smokey Melt with smouldering verses into a harder edgy chorus, the melodic relaxation of Do I and fresh sounds of what could almost be classified as chill-out music is the innovative Soul Boy. Despite being far less commercial than its predecessor, Reason is a top-notch album.
Album of the month
Richard Ashcroft — Human Conditions (Virgin)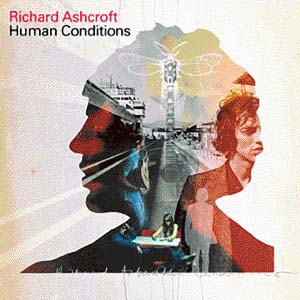 Richard Ashcroft's solo debut, Alone With Everybody followed the breakup of Verve, whose Urban Hymns and, especially the tracks Bitter Sweet Symphony and Drug's Don't Work saw the band finally break through commercially after struggling for nearly a decade. The album is panoply of ruminations about love, life and eternity. The tracks flow with confidence through a phalanx of mid-tempo ballads, most of which are about soul searching and all of which are delivered without a speck of irony. The first song, Check The Meaning, billows for close to eight minutes, pondering over the human condition. It traverses across emotional, spiritual and metaphysical questions. Lyrics ring true when he sings about issues closer to home. Science of Silence puts personal needs in the context of universal forces ("We are on a rock spinning silently/ But I'm safe when you're here with me.") The soulful material of God In The Numbers and the confessional piety of Lord I've Been Trying are blatantly spiritual. Nature Is The Law featuring harmonies from Brian Wilson (Beach Boys) is built on gravitational vocals and righteous faith. Elsewhere, Paradise features ubiquitous strings, layered vocals, brass and bells, and an overwhelming lyrical melancholy reminiscent of Lucky Man from Urban Hymns. The most incongruous moment comes with Bright Lights and the appearance of Mercury-winning Talvin Singh that builds up the tempo and comes as a welcome change. Human Conditions is solid, consistent and structured. It will be good for fans who may want to pick up where The Verve left off.

The Grrr…eat Music Zone Quiz
1. What other band did Woody (Madness) play drums with?
2. What Broadway song did both Barry Manilow andBarbara Streisand have great success with?
3. Name Marillion's keyboardist before Mark Kelly.
4. Which Sonic Youth member produced the debut album of Australian artist You Am I?
5. Where is Garrison Star from?
6. Which UK soap did Martin Kemp (Spandau Ballet) star in?
7. In the highly acclaimed BBC broadcast of Mervyn Peake's book Titus Groan, Sting read the part of which character?
8. What was the debut album of Supergrass called?
9. Name the front man of the Indie band The Swirlies?
10.What are Corrine Drewery, Martin Jackson and Andy Connell collectively known as?
Answers
1. Voice of the Beehive
2. Memory
3. Brian Jelliman
4. Lee Ranaldo
5. Memphis
6. Eastenders
7. teerpike
8. Clueless
9. Damon Tutunjian
10. Swing Out Sister
Top 10 singles
1. Ignition R.Kelly (CU)
2. Miss You Aaliyah (CU)
3. In Da Club 50 Cent (NM)
4. Picture Kid Rock feat. Sheryl Crow (FD)
5. Excuse Me Miss Jay-Z (CU)
6. All I Have Jennifer Lopez feat. LL Cool (FD)
7. I Know What You Want Rhymes & Mariah (NE)
8. Gossip Folks Missy 'Misdemeanor' Elliott (CU)
9. Cry Me A River Justin Timberlake (FD)
10. Get Busy Sean Paul (NE)
(CU): Climbing up (FD): Falling down (NM): Non-mover (NE): New entry