Sunday, April 20, 2003
Books
Tracing history of the SBI
B. S. Thaur
The Evolution of the State Bank of India.
Sage Publications. Pages 674. Rs 1,100.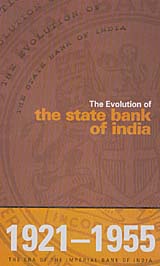 THIS book is the third volume of history of the State Bank of India. It covers the Imperial Bank era which lasted from 1921-1955. Two volumes, covering the period form 1876-1920, on Presidency Banks were published in the eighties. Incidentally, the Imperial Bank era was a crucial phase in Indian history. It was marked by nationalist upsurge, great market depression, separation of Burma, formation of the Reserve Bank of India, evolution of banking, World War II, Independence, Partition and above all, a free nation with high expectations from the banking system. All these events have been suitably taken up in the book.
The State Bank's history can be traced to banks of Bengal, Bombay and Madras called the Presidency Banks, which were primarily created by the British to serve the European Commerce. The amalgamation of these banks for the formation of the Imperial Bank took place in 1921. Ultimately, nationalisation of the Imperial Bank rechristened it as the State Bank of India in 1955. The author states the nationalisation of the bank has a long story. The demand for this was first echoed in 1948 in the Constituent Assembly. The members called the bank a bete noire that deserved no mercy. An interesting passage from the autobiography of C.D. Deshmukh, a former Governor of the RBI, as quoted is as thus:
"As Governor of the RBI, I had opposed earlier suggestions to nationalise the Imperial Bank on the ground that against the economic environment as it then was, such a measure was premature. In making my views felt I had drawn support from Sardar Vallabhbhai Patel. Early during my tenure as Finance Minister I had treated with scant regard similar suggestion from my colleague T.T. Krishnamchari". Yet it was the same man who four years later made the historical announcement of nationalisation of the Imperial Bank.