Foo Fighters — One By One
(BMG Crescendo) ****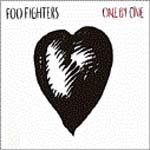 After three highly successful albums, it is clear that Dave Grohl and his Fighters no longer need the Nirvana label to see records. Unlike the debut album, Dave is continuing to make Foo Fighters a group effort; his voice and guitars are no longer the most obvious part of the sound anymore. This time around, the Foos remind more of their earlier alternative rock sound, though the guitars are more jagged and unpredictable. The album opener All My Life is a dynamic sound that features screaming guitars. Foo's famous pop sensibility is retained, but applied in new ways. If you are in the mood for some pure and catchy alternative rock then One On One should take care of your needs.
Celine Dion — One Heart
(Sony Music) *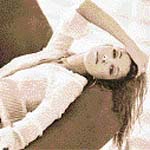 One Heart is Celine's last album before she committed herself to a three-year-long Las Vegas show stint. The same material that she needed for her gig which started at Caesar's Palace, can be found on this disc. The only new song that made it to the show was I Drove All Night, a remake of song previously recorded by Cyndi Lauper and Roy Orbison. One Heart provides strong evidence that the singer does not consider pop radio a closed door. Overall, the album is average.
Album of the month
Dixie Chicks — Home
(Sony Music)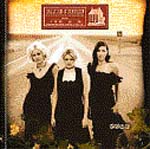 Home, the Chick's third album and first in three years, is by far their best effort to date. Recording away from the disturbances of Nashville and without the label input, the band smoothly dives into its first love, bluegrass. From the driving force of the first single, Long Time Gone, to the tender reading of Foster's heartfelt Godspeed (Sweet Dreams), Home is a powerful collection. White Trash Wedding and Truth #2 sound honest and pure. Adam Steffey smokes out on the mandolin keeping up with Emily's splendid vocals. Banjo and Fiddle are often heard throughout the disc, right from the opening strains of Long Time Gone to the strong cover of Fleetwood Mac's Landslide. Quite clearly, the Chicks are going away from the mainstream. One of the highlights of the album is Travelin' Soldier, a ballad that examines the love between a waitress and a soldier who gets sent to Vietnam. For our limited music-buying budget, Home is worth every penny.
— Saurabh & Gaurav


The Grrr…eat Music Zone Quiz
1. The Afgan Whigs' hit track My Enemy was inspired by which Coen Brothers film?
2. On B52's 1983 album Whammy, which song was written by Yoko Ono?
3. What was Gary Barlow's first solo single called?
4. Big Mountain appeared in the music industry under what name?
5. Which new artist appeared in a Blackstreet video for the movie Have Plenty?
6. Who was Bad Religion's first drummer.
7. Which famous actress is featured on Babyface's video What if?
8. Name the song Roger Mc Guinn (The Byrds) played lead on for a Beach Boys' album.
9. Which notable lyricist co-wrote Morning Glory with Tim Buckley?
10. Which album features Jeff Beck along with Al Dimeola, John Mc Laughlin and Sting?


Answers
1. Blood Simple
2. Don't Worry
3. Forever Love
4. Rainbow Warriors
5. Beverly Crowder
6. Jay Bobowitz
7. Sanaa Lathan
8. California Dreamin'
9. Larry Beckett
10. The Promise
Top 10 singles
1. In Da Club 50 Cent (CU)
2. Ignition R.Kelly (NM)
3. When I'm Gone 3 Doors Down (CU)
4. Picture Kid Rock feat. Sheryl Crow (FD)
5. Rock Your Body Justin Timberlake (CU)
6. Sing For The Moment Eminem (FD)
7. I Know What You Want Busta Rhymes and Carey (NM)
8. I Can Nas (NE)
9. Clocks Coldplay (FD)
10. Miss You Aaliyah (CU)
(CU) Climbing up (FD)Falling down (NM)Non-mover (NE)New entry