The next is Ayodhya Kand, where the singer gives a moving rendition of the Lakshman Gita. The volume ends with a Tulsidas bhajan.
The second volume begins with the most important and famous section of the epic, Kevat Samvad. This is followed by Lanka Kand, in which Mishra gives a moving rendition of Vibhishan Gita. It is followed by a doha and a Kabir bhajan.
The two-hour rendition ends with the popular Kaag Bhasundi and Garud Samvad in Uttar Kand. The album is suffused with gyan (knowledge), vairagya (renunciation) and bhakti (devotion).
Meri Ada
(Times Music)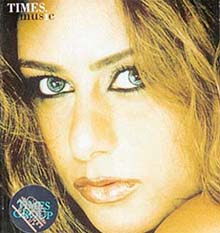 Xenia Ali, a new singer, makes her debut with this album. The girl from Jammu and Kashmir sings in a flat voice. Her best here is Gulposh, an ode to her beautiful valley.
The pain that she felt at the violence in her native land is reflected in the album. She also sings of peace and quiet.
She has been singing in Hindi, Urdu, English and also regional languages. But basically she is into urban Indipop. She has also penned some of her songs here.
Chalte Chalte
(T-Series)
Here is some soft music, which is ear-pleasing without being flashy. It has been set to music by Jatin-Lalit and Aadesh Shrivastava, but they are quite in synch and it is difficult to distinguish which song has been composed by which composer unless one reads the credits.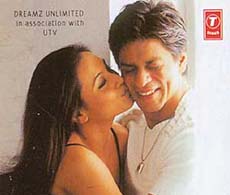 The album opens with a chirpy "Tauba tumhare ye ishare `85" in which Abhijeet is a perfect foil to Alka Yagnik. The pair is equally fluent in the title song, while Abhijeet impresses in "Suno na suno na `85" too. The title song has an instrumental version as well.
"Layi vi na gayee `85" (Sukhwinder Singh and chorus) gives a Punjabi touch to the proceedings. It has been penned by Pappu Dhillon and Babu Maan.
Though Udit Narayan gets to sing just one song, "Dagariya chalo `85" yet he leaves a good mark. His co-singer here is Alka Yagnik. Javed Akhtar's lyrics are uncomplicated.
A clarification: The album Punjeeri reviewed in this column on May 10 was released by T-Series.