Tuesday, October 7, 2003, Chandigarh, India



Chandigarh is 50 and young!
The 'city of future' revisited
by Charles Correa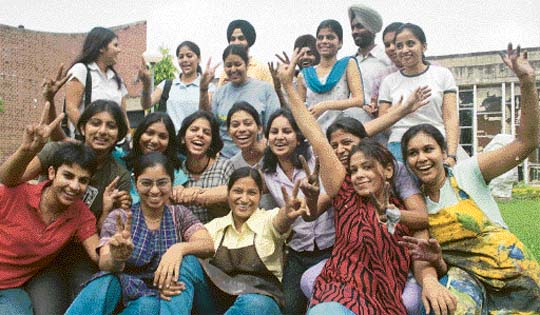 — Photo by Kuldip Dhiman
THE golden jubilee of City Beautiful brings back so many memories of the time when we were young architects, and the very special significance that Chandigarh held for us. In those days, we would come like pilgrims at least once a year to visit this city, from all over the country-- in fact, from all over the world.
An icon of modern architecture
Rajnish Wattas
WHEN Chandigarh was conceived it was a cause of celebration for the adherents of modern architecture. The new masters - Le Corbusier, Frank Lloyd Wright, Mies van der Rohe and Walters Gropius - were building no-frills, sleek creations in steel and glass or concrete. Decadent, meaningless ornamentation was out.
Belief, Freedom define city's design
B.V.Doshi
I joined Corbusier's studio at the peak of his career in 1951. In retrospect, I can say that it was a phase of rethinking for Le Corbusier, especially after World War II and the troubles he had gone through. I believe, the commission to design Chandigarh revitalised him. Reflections must have changed him in many ways.
It makes us think, Again
Vikramaditya Prakash
THE relevance of Le Corbusier today, for Chandigarh as for the rest of the world, lies less in his specific architectural and urban designs, as it does in some of his principles-and more so, in his example as an independent thinker of modernity.
Why I love Chandigarh
Some of the known faces from different walks of life tell Ajay Banerjee what the city means to them.
The city moves centrestage
Aditi Tandon
APART from documents that chronicle architectural marvels, Chandigarh finds some of its earliest references in the blatantly sexual autobiographical accounts of Balwant Gargi, who spared no one, including himself, in The Naked Triangle.
Memory lane
M. N. Sharma
LE CORBUSIER had already gained worldwide recognition for his revolutionary ideas on town planning and architecture before he accepted the assignment for planning Chandigarh and designing its monumental and historic buildings. In doing so, he put Chandigarh on the world map.
North India's centre of sports
Donald Banerjee
THE City Beautiful has come a long way to carve out a niche for itself on the sports map of the country. Today, it can boast of having produced the country's Cricketer of the Century Kapil Dev and other Test cricketers like Chetan Sharma, Yuvraj Singh and Dinesh Mongia.