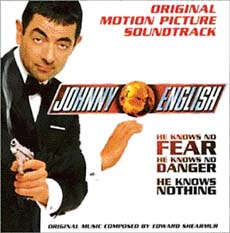 Johnny English — Original Motion Picture Soundtrack (Universal) **
The album opens with, naturally, a parody of the typical James Bond title song, A Man For All Seasons, belted out with flair by Robbie Williams and written by Hans Zimmerman. Composer Edward Shearmur's action extravaganza maintains a thrilling pace with Truck Chase, Agent No.1 and Parachute Drop. The album also features tracks by Moloko and Abba. This is the most entertaining score of the year.
Album of the month
Macy Gray — The Trouble With Being Myself (Sony Music)
After the successful wave of her debut album, On How Life Is, which featured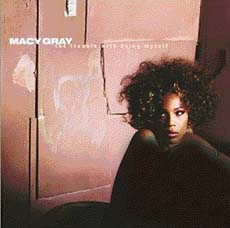 breakthrough hits like Do Something and I Try and her next album Id, Macy Gray is out with her album, The Trouble With Being Myself. Blessed with a distinctive voice, Macy has put together an intriguing collection of songs exploring life's different challenges and set to a driving, pulsating beat. Every line, every hook, every chorus and bridge are straight from the heart of a woman who is unafraid of all those challenges. The opening track, When I See You, is a bright ray of sunshine layered into music. The fun-loving lyrics are about the joy of convincing a man of your love for him. Macy's pithy lyrics and Dallas Austin's soulfully slurred production complement each other well, especially on the track My Fondest Childhood Memories. Happiness, a bright and snappy mid-tempo track, is a musical embodiment of Macy's passion. And the best of all, Screamin' is a sweet playground bounce, celebrating love's invigorating impact. The album with its fine musical arrangement is a fine example of what makes Macy Gray the international superstar that she is.

The Grrr…eat Music Zone Quiz
1. What is the latest album by Dido called?
2. Trevor has written/scored/composed for many movie soundtracks. Which movie does he actually appear in?
3. Which Michael Jackson song entered straight at No.1 position of Billboard 100 singles chart in 1995?
4. Which female star featured in Bon Jovi's video Always?
5. In what year were Rolling Stones inducted into the Rock and Roll Hall of Fame?
6. Which song first pushed James Taylor into stardom?
7. In what film did Frank Sinatra portray as a drug addict?
8. Who penned the original Rhapsody In Blue?
9. Which popular 1960s' band founded Brother Records?
10. Who wrote Patsy Cline's mega-hit Crazy?
Answers
1. Life For Rent
2. Jack Frost
3. You Are Not Alone
4. Keri Russell
5. 1989
6. Fire & Rain
7. The Man With The Golden Arm
8. George Gershwin
9. The Beach Boys
10. Willie Nelson
Top 10 singles
1. Baby Boy Beyonce feat. Sean Paul (CU)
2. Right Thurr Chingy (FD)
3. Frontin' Pharrell feat. Jay-Z (CU)
4. Where Is The Love Black Eyed Peas (NM)
5. Unwell Matchbox 20 (CU)
6. Thoia Thoing R. Kelly (FD)
7. Can't Hold Us Down Christina Anguilera feat. (NM)
8. Stand Up Ludacris feat. Shawnna (NE)
9. Damn! Young Bloodz feat. Lil Jon (FD)
10. Rain On Me Ashanti (CU)
(CU): Climbing up (FD): Falling down (NM): Non-mover (NE): New entry