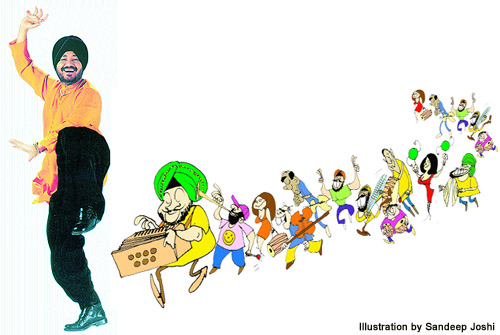 The lure of easy lucre, even if illegal, has made many a known name indulge in human trafficking. The extent of the 'trade' is so vast that in Punjab alone it is estimated to be worth over Rs 100 crore per annum. From politicians to religious leaders; from folk artistes to sportspersons; and from travel agents to overseas 'handlers', all are involved in this lucrative racket. Singer Daler Mehndi's case highlights the fact that the leading lights of this region have been indulging in this kabootarbaazi since the mid-1980s. Prabhjot Singh reports.
Majestic mountains, mean machines
Roopinder Singh
THE roar of the engines, screech of the brakes, squeal of the tyres, all echo in the mountains as Raid de Himalaya passes through the lap of these mountains at this time of the year for the fifth time. By now, locals have it on their annual calendars, just near festivals and fairs that so dominate life in the region. They even keep an eye on the participants, and can identify those who come earlier for the recce.
Alpana's jewellery goes beyond the predictable
Humra Quraishi
ALPANA Gujral's father — the famous artist Satish Gujral — writes about his daughters in his autobiography A Brush With Life: "Unlike Mohit, my daughters Alpana and Raseel inherited all my characteristics to the fullest degree.It was perhaps due to this that they had more than their share of misfortune. Both married men of their choice.
achiever
DD's showman
R.C. Ganjoo
THERE is no scarcity of talent in Doordarshan Kendras in India and among the more talented ones is 52-year-old Rajesh Kaul, Assistant Director, Delhi Centre, who is preparing to make a feature film in Kashmiri for the Indian Panorama section of the Indian Film Festival.