Get your skin-food at Eleganza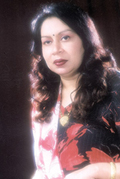 For a dermatologist-cum-cosmetologist, Dr Seema Malik, elegance is also about looking good, but without compromising on health. 'Eleganza' – her brainchild has been inspired from the English word elegant, and is seeking to emerge as a one stop for all beauty treatments.
While she has donned the hat of a cosmetologist after "extensive training programmes" in Italy, the doctor in her warns that all "cosmetic procedures should be carried out by an expert."
"The laser technique for removal of unwanted hair has become so common, yet not all can handle a laser. Even doctors need to be trained specially to handle a laser," says Dr Malik, who runs Eleganza "with a team of specialised doctors and therapists and her husband, Dr V. S. D. Malik, a surgeon."
"Eleganza believes that a healthy mind lives in a healthy body. While only a minority can boast of that, others can bank on Eleganza," says Malik. Well-trained therapists, specialist doctors, aestheticians have been enrolled to carry out advanced treatments. "From a simple facial to more advanced treatment we carry it all out to help people look good without damaging their bodies," adds Malik.
She goes on to say: "People are confused by the prices and the claims made by various beauty clinics, but even safe options, like a laser treatment and liposuction, can prove to be hazardous unless it is carried out under medical supervision."
Seema offers: "Doctors or cosmetologists have to understand the basics of the treatment as well as the details of the patients health and skin type to carry out the treatment."
Apart from specialised staff, Eleganza also boasts of the latest in technology to provide the "best care". "We use the latest laser to help people rid of unwanted hair. We are also the only ones to offer a special treatment for wrinkle free skin. This unlike botox, which is actually an exo-toxin used by other beauty clinics, is a highly safe procedure of getting rid of the ugly lines or wrinkles that crowd ones face."
Seema elaborates: "The gel technique is injecting the filling material into the wrinkles. We see the difference in minutes and unlike Botox, which paralyses the muscles, this treatment poses no damage. It lasts longer and is both faster and safer."
The alterations apart, Eleganza also offers traditional therapies based on ayurvedic rejuvenation, aromatherapy and acupuncture. And when Seema is not making people look beautiful, she keeps herself occupied in social work. Seema works through SHARP, an NGO dedicated to the uplift of the weaker sections of society.