Plan for preventing diabetes
by Dr Ashit Single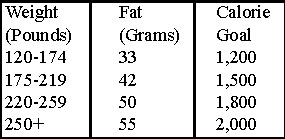 World Diabetes Day falls on November 14 . This day has been chosen to honour Frederick Banting who, along with Charles Best, first conceived the idea which led to the discovery of insulin in October 1921 and whose birthday falls on this day.

Recent studies have proved that people at high risk for diabetes can prevent or delay the onset of the disease with 30 minutes of physical activity five days a week and losing 5 to 7 per cent of their body weight. In other words, you don't have to knock yourself out to prevent diabetes. The key is : small steps leading to big rewards.

Goals should be simple, realistic and incremental. For example, the programme goal may be losing 5 to 10 per cent of the current body weight; a short-term goal may be something as simple as walking briskly for 10 minutes a day, at least three days this week. People who achieve short-term successes are more inclined to stay with the programme.

First small step: know your diabetes risk based on these factors :
Age - risk increases with age.
Overweight - defined as a body mass index (weight in kg divided by height in metre square) >23.
Blood pressure >140/90 mm Hg.
Abnormal lipid levels - HDL cholesterol < 40 mg/dl for men and < 50 mg/dl for women; triglycerides level > 250 mg/dl.
Family history - parent, brother or sister with diabetes.
History of gestational diabetes or gave birth to at least one baby weighing 9 pounds or more.
Inactive lifestyle - exercises less than three times a week.
Impaired fasting glucose (IFG) or impaired glucose tolerance (IGT), both of which are termed pre-diabetes.
Pre-diabetes is a significant risk factor for type-2 diabetes. In fact, before people develop type-2 diabetes, they almost always have pre-diabetes. Most people with pre-diabetes develop type-2 diabetes within 10 years. Pre-diabetes is not simply an "early warning" of diabetes. Individuals with IGT have a 1.5 times greater risk of cardiovascular disease compared to people with normal blood glucose. Pre-diabetes is diagnosed using either the fasting plasma glucose test (FPG) or a two-hour oral glucose tolerance test (2-hour OGTT).
It is recommended that individuals aged 45 years or older, especially those who are overweight or obese, be screened for diabetes/prediabetes and retested every three years if normal. Individuals at increased risk because of obesity, family history, gestational diabetes, or other recognised risk factors for diabetes should be considered for screening every few years.
Big reward : Diabetes prevention means lowering the risk for heart disease, stroke, kidney disease, blindness, amputation and other serious problems. That is a big reward for you, your family and friends. Second small Step: Commit to a game plan
Work with your health-care provider to set realistic short-term and long-term physical activity, weight reduction and nutrition goals. If you never had a regular exercise routine, start with 10 minutes of brisk walking 3 to five days a week. You can then increase your walking to 30 minutes per day, five days a week. The frequency and intensity of physical activity can be increased gradually. Losing 5 to 7 per cent of your weight is one big step to reduce the risk of diabetes. Record your weight every day — this is an effective way to reach goals.
You can set fat and calorie goals using the chart below. It may be hard to reach the fat gram and calorie goals at first. Try to get as close to goals as possible, first focusing on fat grams and then on calories.
Healthy eating involves eating less fat and fewer calories. Eating too much fat causes weight gain and is related to heart disease and diabetes. Eating too many calories from any type of food is fattening.
Big reward: Setting goals will help you stick to your game plan and help you track your success!
Third small step: Track your game plan progress.
Use the food and activity tracker (which are simple tables of daily and weekly food consumption and activity done along with the goals, are not being published because of space constraints but can be downloaded from www.ndep.nih.gov or obtained from the author) to help you lose 5 to 7 per cent of your weight. The purpose of the food and activity tracker is to provide a tool to reach daily adherence to nutrition and activity goals. Just jotting down what you eat and drink each day is one of the most powerful ways to lose weight and keep it off.
Make sure you track the number of calories and fat grams you consume each day. You may buy a fat and calories counter at a supermarket or bookstore or use the on-line counters (http://hin.nhlbi.nih.gov/menuplanner/menu.cgi). Also, be sure to record how many minutes of physical activity is performed each day. Check with your health-care provider about what goals are best for you.
Add healthy changes every week and always try to get back on track even if you fall off a few times. Big reward: Losing weight can help prevent diabetes, heart disease, certain cancers and many other chronic diseases. You will also look better and feel better.
Fourth small step: Start walking. Start off slowly and work up to 30 minutes of brisk walking a day. Or try dancing, swimming, biking, jogging or any activity that helps get your heart rate up a bit.
Big reward: Even modest amounts of activity helps cut the risk of obesity, high blood pressure and diabetes.