Need for awareness on 'organic' certification
Rajesh Singh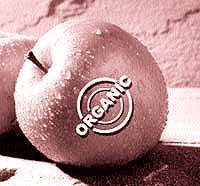 DURING the past few years, organic farming has gained a reputation as a viable alternative to conventional agriculture.
The states of Himachal Pradesh, Uttaranchal, Jammu and Kashmir and the North-East have largely remained organic in nature and can contribute to foreign exchange earnings.
Organic farming is a holistic system of farm design and management that seeks to create a healthy ecosystem with sustained profitability. It provides weed and pest control through mutually dependent diverse life forms, crop rotation, water management, tillage and cultivation. Essentially, it means farming without the use of chemicals.
The National Steering Committee (NSC), appointed by the Central Ministry of Commerce and Industry, has established a set of guidelines, referred to as the "National Programme for Organic Production (NPOP)" based on European/ US/ Japanese and Codex standards.
This was the first formal initiative by the Government of India to bring together the efforts of various institutions and NGOs towards setting laying down organic standards.
Under the NPOP, accreditation procedures and certification procedures have all been prepared and approved by the NSC.
The steering committee has identified six accreditation agencies for the certification of organic products. They are APEDA, Tea Board, Coffee Board, Spices Board, Coconut Development Board and the Directorate of Cashew and Cocoa Board under the Ministry of Commerce and Industry.
Each board has developed a set of guidelines for production and cultivation, bio-dynamic preparation, plant protection techniques and other processing aids required for the specific crops they are concerned with.
The boards are also providing assistance in the form of setting up model farms and state-initiated organic agri-input projects.
Certification is an important prerequisite for the acceptability of organic foods as organic by government regulatory authorities, exporters and importers as well as consumers across the world.
World wide, inspection and certification of organic foods is carried out on the basis of two largely overlapping sets of guidelines and norms. These are statutory certification norms and the voluntary/civil certification norms.
Generally, the voluntary certification norms are stricter than statutory norms.
Statutory certification norms are legal guidelines set by governments and relate to the certification of organic produce, import of organic produce, rules regarding equivalence between countries, etc.
The most accepted voluntary certifications are from international agencies like Codex, IFOAM, Naturland, Demeter and the Soil Association.
(The Codex Alimentarius Commission was created in 1963 by FAO and WHO to develop food standards, guidelines and related texts such as codes of practice under the Joint FAO/WHO Food Standards Programme. The main purposes of this programme are protecting health of the consumers and ensuring fair trade practices in the food trade, and promoting coordination of all food standards work undertaken by international governmental and non-governmental organisations.)
In India, norms relating to organic foods regulate only the organic exports and not the domestic organic food industry.
The main certification and inspection agencies in India for organic products are IMO Control (Institute for Marketecologie, Switzerland), Skal International (the Netherlands), and SGS (Societe Generale de Surveillance, Switzerland), Ecocert (Ecological Certification, France).
An official "Indian Organic" logo has also been developed, which can be used as an authentication mechanism by manufacturers and exporters of organic agricultural products. The licence to use the logo will be granted to only those exporters or processors whose produce is duly certified by the official accreditation and certification agencies.
APEDA, being an export promotion organisation, is involved in publicising the logo globally.
Export-Import Bank, in association with APEDA, is also engaged in the promotion of organic exports by creating awareness through active participation in international conferences.
APEDA has also identified exclusive agri-export zones for organic produce in India, such as organic apple in Himachal Pradesh and pineapple in Tripura.
The Indian organic industry is growing rapidly and has made inroads into the world market in certain sectors such as tea, coffee, spices, fruit and vegetables, cotton, cereal (basmati rice), neem, dried nuts, oilseeds, pulses and sugar.
Under the various product segments, organic tea has been taken up in a big way in the mid-hills of the Kangra valley.
India accounts for an estimated 11 per cent by quantity and 3 per cent by value in the world market. The Himalayan region provides considerable opportunity for organic farming and exports due to the low consumption of chemical inputs.
With sizeable acreage under organic cultivation, India has tremendous potential to emerge as a major supplier of such products in the world market. However, its exploitation has been limited on account of a lack of awareness of price premium for certified organic produce, certification requirements and its cost, inaccessibility of organic inputs, lack of R&D and the undeveloped market for organic products.