AUDIOSCAN
Maqbool magic
ASC
Maqbool
(Music Today)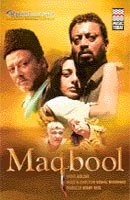 IT is difficult to say whether Vishal Bhardwaj is a better film director or better music director because he has been excelling in both fields with `E9lan. Since he wears both caps here, he is bewitching.
My personal vote will go to his musical genius because whereas the film may not be a classic all the way, the music is. The voice of Ustad Sultan Khan has been used to great effect. The memorable song is Jhin min jhini, which has been rendered in two versions by Sadhana Sargam, Anuradha Sriram, Ustad Sultan Khan and Rakesh Pandit.
The Ustad is all the more searing in the solo Dheemo re. In fact, the other solos like Rone do (Rekha Vishal), Rukhe naina (Sanjeev Abhayankar) and Chingari (Rekha Vishal) are equally powerful, no small thanks to the lyrics of Gulzar.
But the best songs are those which have no lyrics. The Maqbool theme, The Killing, Nirvana and Shoonya are in a class of their own.
The very best of Abida (Times Music)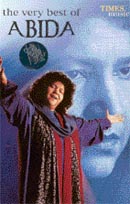 The more you hear Begum Abida Parveen, the more you admire her. The compliment goes to her genius as well as the genre that she patronises. Sufi music has this mesmeric quality.
This album, as the name itself suggests, includes some of her immortal renditions. In these, she is veritably in conversation with God and sends even the listeners into raptures.
The album opens with Amir Khusro's Chaap tilak taj dini re tose naina milaye ke and closes with Wasif Ali Wasif's Main nara-e-mastana, main shokhiye rindana with Bulle Noon samjhavan aaiyaan, bhainaa te bharjaaiyyan (Bulleh Shah), Le chala jaan meri rooth ke janaa tera (Daagh), Man Kunto Maula (Amir Khusro), Mera sohna sajan ghar aaya re (Hazrat Shah Hussain), Dil-e-nadaan tujhe hua kya hai (Ghalib) and Sham-e-firaque ab na pooch (Faiz Ahmed Faiz) in between. The imagery is marvellous. The agony of unrequited love as well as the bliss of a union with the Almighty are both presented in stunning detail.
Tum? (Venus)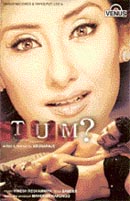 Composer Himesh Reshamiya strives to break new ground, although not always with success. At least he attempts to be different.
Adnaan Sami experiments like him while singing Kyun mera dil and so does Shreya Ghoshal in Dil to udne laga. But Shaan (Mera dil laile) and Roopkumar Rathod (Rehna to hain) are happy sticking to the tried and tested.
The two duets, Rehna to hain (Alka Yagnik, Kumar Sanu) and Sangdil sanam (Anuradha Sharma, Udit Narayan) are routinely set.
Lyrics are by Sameer.