MUSIC ZONE
Nelly Furtado — Folklore (Universal) **
Saurav & Gaurav

WHILE Furtado's debut album Whoa, Nelly! was replete with youthful dynamism and easily identifiable influences, Folklore offers a more stylistic sophistication. In her new offering, however, the technique of mixing Brazilian and Portuguese sounds appears to be forced. But at times this musical approach seems to work: One-trick Pony uses guitar, violin and banjo to push the melody over a supple bass line with tinkling effects; Powerless brings back the banjo effect over an Eastern-tinged melody line and lazy break beats and Forca opens with irresistible tabla beats and drum riffs and builds-up to a catchy chorus. Nelly's youthful naivety is evident in the opening track One-trick Pony, which includes the line: "I am not a one-trick pony, nobody can control me." Integrating world music with Portuguese language, Furtado's voice is compelling, spirited and enthralling. Strong tracks like The Grass Is Green offer a blend of Latin intonation, electronic upwelling and peaceful acoustic sounds.
Best track: Picture Perfect
Worst track: Fresh Off The Boat
Limp Bizkit — Results May Vary (Universal) ***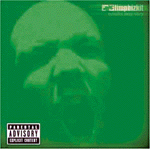 It's been three years since Limp Bizkit's albums Chocolate Starfish and The Hot Dog Flavored Water rocked the music industry. Finally, after all the title changes, release date changes and getting a new guitarist, Fred Durst brings us a new album. The lead track Eat You Alive is a song about how badly a man wants to possess a girl who doesn't like him, but the man doesn't want to quit. Not only is the track a showcase of the band's creativity and power but other songs like Underneath The Gun and Lonely World show they have returned to the metal scene with stronger sound and more perseverance. Red Light-Green Light is much more hip-hop oriented and features rap veteran Snoop Dogg. The band goes on to Who's Behind Blue Eyes. It's a slightly different direction for Limp Bizkit, but there's enough of the familiar sound that it doesn't alienate longtime fans.
Best track: Underneath The Gun
Worst track: Build A Bridge
DMX — Grand Champ
(Universal) *

For his fifth album in six years, the veteran rapper uses many of the themes that had made his previous efforts so popular among hardcore rap fans and influential among his East Coast peers. Grand Champ is a well-crafted album but feels like a sequel. Where the Hood At is modelled exactly on previous DMX tracks like Ruff Rider Anthem and Who We Be. Come Prepared indicates that 'gangsta' rap is becoming mainstream. Shot Down features 50 Cent. Untouchable is a funky track, with a nice electro-sound production by Tony Pizarro and guest appearance by Sheek and Syleena Johnson. A'Yo Kato reminiscences about DMX's friend Kato, while Don't Gotta Go Home is a controversial song about cheating in relationships. We Go Hard brings a much-needed shot of adrenaline, quality and all the good stuff with a guest spot from Killa Cam. Grand Champ is at once a welcome return and, possibly, a last hurrah from a marvel.
Best track: We're Back
Worst track: Dogs Out
Cat Stenevs — The Best Of Cat Stevens (Virgin) ***

Cat Stevens came out of the U.K. in the early 70s with the very rare talent of writing great and meaningful lyrics which were set to beautiful music. This collection starts off with some of his early work that earned him fans in Britain and includes The First Cut is the Deepest, an eventual smash hit. It's interesting to follow the evolution of his art as he gains international star status. His U.S. debut album, Tea for the Tillerman, begins to show his ability to put his heart into his lyrics. Songs such as Where do the Children Play and Father and Son demonstrate a deep passion for life. As his music progresses through his other albums he continues to explore the world and relationships while searching for his own path. Morning Has Broken is a hymn he found in a religious section of a bookstore. Moonshadow is nice and catchy, if a little morbid. Also, his last album demonstrates the sense of awareness and acceptance that he has found within himself. If you only buy only one Cat Stevens' CD, let this be it!
Best songs: Another Saturday Night, Lady D'arbanville, Don't Be Shy, Moonshadow
Misfit: Into White
Album of the month
Travis — 12 Memories
(Sony Music)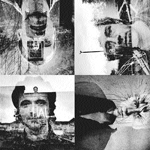 Travis has always been an optimistic band. Their latest 12 Memories, finds these four Scottish lads more sonically adventurous than they've been in the past, but beneath it all they're still that same old charming pop band. The result is noticeably darker and varied, ranging from the eerie cello on opening track Quicksand to the rough de-tuned guitar and whimpering dog sound on Paperclips. The droning vocals of Mid-Life Krysis furthers Fran Healey's desire for a more fulfilling existence, while the assuaging words of Love Will Come Through are lively and optimistic. Walking Down The Hill is a haunting track with tingling piano throughout, which epitomises everything that Travis is. The post-9/11 world has left Healy in a thoughtful mood, as reflected in lyrics like The Beautiful Occupation, which he penned after attending anti-war protests in Glasgow and London. 12 Memories is more brooding and ominous than previous Travis efforts, but packed with the same brand of addictive melodies and crafty arrangements that have been the band's trademark.
Best track: Quicksand
Worst track: Re-Offender
Top 10 singles
1. Hey Ya! Outcast (NM)
2. You Don't Know My Name Alicia Keys (FD)
3. Stand Up Ludacris Feat. Shawnna (CU)
4. Here Without You 3 Doors Down (CU)
5. It's My Life No Doubt (FD)
6. Milkshake Kelis (NE)
7. Walked Outta Heaven Jagged Edge (CU)
8. Step In The Name Of Love R.Kelly (FD)
9. White Flag Dido (FD)
10.The Voice Within Christina Anguilera (NM)
(CU) Climbing up (FD) Falling down (NM) Non- mover (NE) New entry
This feature was published on January 10, 2004