TELEVISION
Maharani of soap queens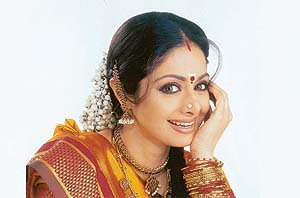 Malini Iyer: Facing competition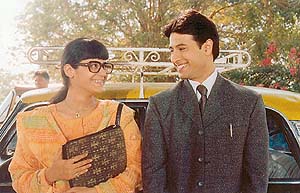 Jassi: Reigning queen
THE hawa hawai girl is in trouble. Sahara's hopes of cashing in on Sridevi's comeback in Malini Iyer seem to be petering out. Though the sitcom may not be going into a free fall like Karishma—-The Miracle of Destiny, it hasn't exactly stirred or shaken viewers.
The reason is neither a weak comedy nor the heat from K-serials. It is Sony's channel driver Jassi Jaisi Koi Nahin.
The popularity of plain Jane Jassi has taken even its makers by surprise. Insiders admit that its mind-boggling success has completely disoriented them.
Ironically, there's fear in the Jassi camp—when should Arman Sir's assistant go in for a makeover? Many say that she's come to be identified with braces, ill-fitting clothes and giant blinkers. Giving her a makeover would make her like any other soap star and she'd lose her USP.
But till the inevitable happens, girl-next-door Jasmeet Walia rules supreme and Malini Iyer would have to contend with the second spot. And, if you didn't notice, the saas-bahu sagas are not even in the picture here!
Neighbour's delight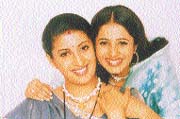 Kyunki Saas Bhi Kabhi Bahu Thi : Crossing frontiers
Though cricket may be hogging the limelight, people across the border are ecstatic about a new development. Along with the willow diplomacy, reports suggest that the Pakistani authorities have in principal decided to lift the ban on Indian TV channels.
This is a reason to cheer for viewers who have had to contend with pirated satellite feed and bad quality CDs of Indian serials which have come to enjoy an even higher popularity than that in India.
In fact back in 2002, when tensions ran high all Indian channels were blanked out. Denied their daily fix of Kyunki Saas Bhi Kabhi Bahu Thi, Kasauti Zindagi Kay and more, cable operators and viewers came out on the street and many had to cool their heels in jail.
Once Pakistan authorities lift the ban, many serials and soaps that have not done too well in India too can hope to have another lease of life in Pakistan by way of popularity ratings and ad revenue—-a development that has spread immense cheer in the industry.
Sailing in two boats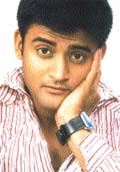 Manav: Stage-managed success.
He has learnt to skillfully sail in two boats. Ask Manav Govil how he handles theatre and TV together and he simply says, "I love both forms so there's no problem?"
But Manav is not the talk of the town just for his roles in Saara Akash on Star Plus and Mansha on Zee TV. It is his brilliant performance in his latest comedy Uncle Samjha Karo that is creating waves among theatre lovers.
" Theatre is very rejuvenating and gives me a break from my TV work," says Manav who plays the lead role in the play that has captivated audiences not just in India but also in Dubai and the USA. " I am having the time of my life," says he.
Indeed he is. Stage, Star Plus, Zee and now he is all set to play the lead in a new teleserial for Sahara." What next? Films? One at a time, says the star, " there are still a few more TV channels on which I'd like to appear." nnel surfing, Manav style!
Season of hilarity
If laughter is the best medicine then Frasier Crane is the best doctor to prescribe it. The five back-to-back Emmy award winning Frasier—the comedy with brains is back with all new episodes, Monday nights at 9:30 p.m.
Frasier, a psychiatrist and a radio jockey is an invariable victim of a comedy of errors. Things just get worse when his father Martin, an ex-cop is injured in the line of duty and comes with his dog Eddie to live with him bringing havoc into Frasier's life of fine cigars, aesthetically pleasing and expensive furniture and haute cuisine.
Along with the beautiful physical therapist cum housekeeper Daphne, his pompous psychiatrist brother Niles and Roz, Frasier's radio show producer this must-watch slapstick is smart, witty, sophisticated and urbane. Don't miss it.
Life's a laddoo for Samita
Believe it or not she's joined the illustrious company of stars like Dimple Kapadia, Madhuri Dixit, Sushmita Sen and Tabu. She is the new face of Lux.
Samita Bangargi is on a roll having already done TV ad campaigns for Close-Up, Fair & Lovely and BPL Mobile. Though serial offers are pouring in she's turning them down.
The vivacious model who debuted in Bollywood with Yeh Kya Ho Raha Hai is for the moment concentrating on her lead role in Raj Kaushal's film Shaadi Ka Ladoo where she co-stars with her fianc`E9e, the up and coming Ashish Choudhury.
" Television is something I can pick up any time, but the real challenge lies in Bollywood." Indeed it does considering that in Shaadi Ka Ladoo she has to compete with Mandira 'noodle strap' Bedi. That's a bouncer she'll find hard to fend off!
Flight of fancy again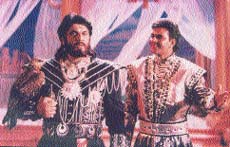 Shabaaz (right) with Khanna in Chandrakanta
When it first went on-air in March 1994, the skies were just about opening up and Chandrakanta took viewers on an incredible flight of fancy.
A princess languishing in a golden cage, billowy clouds, miracle men casting their magical spells, flying horses, firespewing dragons, apparitions, statues walking away and things going bump in the night.
A decade later, the serial is now being re-run by Sony Entertainment Television. And the good news is that despite its somewhat outdated special effects its appeal is still intact.
Which explains the lingering popularity of Devki Nandan Khatri's novel written in 1888. It's a well-recorded fact that when Chandrakanta was first published many learned Hindi to read it and many became opium addicts to stay awake for an uninterrupted reading.
Four years in the making with a budget of Rs. 12 crores, it was the biggest serial of its times. Even in today's era of sleek TV shows the magical appeal of Chandrakanta is intact. Newsmen Features