AIWC: 75 and still going strong
Rashmi Talwar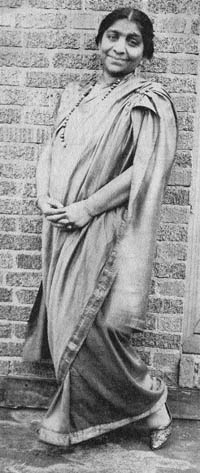 Sarojini Naidu
THE All India Women's Conference (AIWC), founded by an Irish lady Margaret Cousins in Pune in 1926, is a non-government organisation (NGO). It has come a long way from being focused merely towards women's education.. Not only did the AIWC lend a helping hand in times of calamities including war, famine, earthquakes, floods etc. but remained in the forefront to bring about significant legislative reforms to improve the lot of women.
This pre-Partition organisation geared itself to cope withnational emergencies and law and order problems or natural calamities including Partition, three wars (1962, 1965 and 1971) floods and terrorism.
Their devoted ranks formed 'night-squads' during wars, collected funds, arranged blood transfusions, stitched parachutes, and provided medical aid to the needy. Workers of the AIWC made and distributed clothes for lakhs of homeless in post-Partition India as it re-dedicated itself to the primary task of changing the social as well as psychological make-up of society towards woman.
It was no surprise to see them celebrating their diamond jubilee on completion of 75 years with much pride and gusto.
To further their goals the organisation committed itself wholeheartedly to improving the condition of women who had been left ravaged by struggles. The prevalence of retrogressive social practices like sati, ill treatment of widows, child marriages, female infanticide, burqa, denial of inheritance impacted women.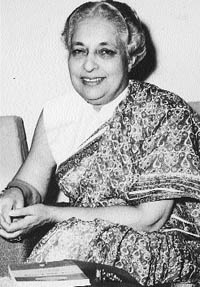 Vijaylakshmi Pandit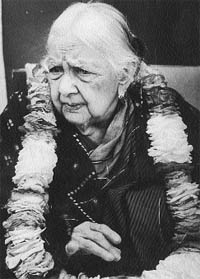 Kamladevi Chattopadhyaya
Eminent personalities like Sarojini Naidu, Vijaylakshmi Pandit, Kamladevi Chattopadhyaya, Rajkumari Amrit Kaur Muthulakshmi Reddy, Begum Sahiba of Bhopal, Rani Lakshmibai Rajwade and others led the organisation from the front. The AIWC has almost 500 branches nationwide and over one lakh members. Indira Gandhi had formally inaugurated the AIWC branch of Amritsar in 1969 after the local chapter got permanent premises.
The national organisation has the coveted achievement of being instrumental in bringing forth several legislative reforms to benefit women. These include the Maternity Benefits Act, Suppression of Immoral Trafficking in Women Act, Prohibition of Dowry Act in 1961, Equal Pay for Equal Work (1958, 1976), inheritance of property, adoption of child by a single woman, divorce and remarriage, maintenance from husband and son, monogamy in family law and others.
The local chapter in Amritsar has made significant strides towards social, economic and environmental causes sanctioned by union ministries under various schemes. The focus has been on making women self-sufficient, financially independent, dignified and capable of fending for themselves and their families through vocational courses. In addition to this, the AIWC undertakes rehabilitation of women, family welfare and counselling. It also has the provision of creches, a consumer store, dispensary facilities, child guidance, AIDS awareness and legal literacy. A Shaheed Pairvar Fund for widows of victims of terrorist violence has also been established by the organisation. Special projects for the aged are "Adopt a granny" programme, in collaboration with Helpage India, apart from running a physiotherapy centre that charges minimal fees. The latest in their roll of honour is free computer education for 60 girls. A host of other vocational short courses in tandem with the current trends plus placement services are part of its facilities for girls from economically weak sections.
The local chapter is perhaps the first NGO to be sanctioned a 'round-the-clock' helpline (telephone:1091) in Punjab. The chapter's local team comprises eminent social workers who have jointly contributed to the success of its projects not only in the urban areas but also in the rural hinterland.
Founder-members of the Amritsar chapter are Kunti Paul, Janak Puri, Rajwati Bhrany and Karuna Mehra. At present, Ranjit Chatha is the president and Rajni Bhrany the general secretary of the Amritsar chapter, while Vini Mehra is the coordinator for all the activities of the organisation. Apart from providing roti-kapda-makan, the key focus is on awareness campaigns, including environment, conservation of water and electricity, family planning, new farmland projects, education facilities, vocational self-sufficiency besides providing legal redressal in lokadalats.