BODY&MIND
Breathing easy is just a call away
Tripti Nath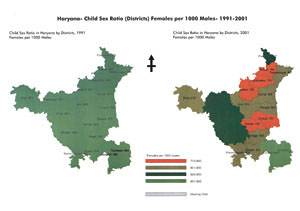 Help for breathing easy is now just a call away. The Apollo Group of Hospitals through its subsidiary Apollo Health and Lifestyle Limited (AHLL) has set up breathe easy clinics in Indraprastha Apollo Hospital and nine clinics in the National Capital Region. Asthma patients can enrol for a four-month long disease management programme at any Apollo clinic in Delhi, Faridabad, Gurgaon or Noida.
The programme is based on National Institute of Health, USA, guidelines and enables patients achieve lifetime control on asthma. While children can enrol for the programme by making a payment of Rs 5,950, adults are required to pay Rs 6,950.
The breathe easy programme promises a patient four consultations with specialists, two home visits by a physician, two group sessions to educate the patient on various aspects of the disease, two diet counselling session and two yoga sessions. The fee includes the cost of medicines prescribed during the programme. At the end of the programme, patients can enrol for a mini-disease management programme for necessary follow up.
Mr Ratan Jalan, CEO, Apollo Health and Lifestyle Limited says that although 35 million persons in India are suffering from asthma, 86 per cent are not even diagnosed. "Chronic diseases such as asthma, diabetes, osteoporosis, heart ailments and hypertension are life long. The only way to ensure a good quality of life for people suffering from these diseases is to place greater emphasis on prevention and proactive disease management through self evaluation," he says.
In due course, clinics offering the programme will have a dedicated call centre for handling inquiries about the programme. The centres will ask the caller to come for a check up. After evaluating the person's condition and the severity of the disease, the doctor will enrol the person for the programme. Once the patient has enrolled for the programme, he is given a peak flow meter for measuring the functioning of the lungs.
The doctor will give each patient a range defining his/her "personal best" peak flow.
According to a booklet 'Caring for every breath' brought out by Apollo Hospitals, there are three possible zones, often identified by colour. Each person with asthma will have his or her own colour range. While green indicates that asthma is under control, yellow advises the patients to be careful. Red spells danger and suggests immediate medication.
The call centre executive will make 37 calls during the 40-day programme to monitor the patient's condition and record peak flow meter reading. If he finds that the peak flow meter reading requires medication, he will inform the doctor.
The first breathe easy clinic was set up in Hyderabad. The response promoted Apollo to set up similar clinics in Chennai, Delhi and Bangalore. So far, 200 patients have enrolled for the programme being offered at a breathe easy clinic in Indraprastha Apollo Hospital.
Girls never born
Five districts in Haryana have a Child Sex Ratio below 800, which indicates the pre-birth bias against the girl child.
Districts which share this dubious distinction are Ambala (784), Kurukshetra (770), Kaithal (789), Rohtak (796) and Sonepat (783). Speaking at a workshop on female foeticide at PHD House here on Sunday, the Director General Health Services, Haryana, Dr B. S. Dahiya said that a large number of raids have been conducted at various clinics doing sex determination tests of the unborn child.
Organised by PHDCCI and Population Foundation of India, the workshop is aimed at involving the corporate sector in discouraging female foeticide.
Dr Dahiya said that although 22 complaints have been made in the courts against doctors found violating various provisions Pre-Natal Diagnostic Techniques (Regulation and Prevention of Misuse) Act, there has not been a single conviction. He suggested that the judiciary be sensitised to the issue of female foeticide.
The sex ratio in Haryana (861 females per 100 males) is the lowest among all states in India and the lowest since Independence.
According to the 2001 Census, the Child Sex Ratio in Haryana was 820 girls per 1,000 boys. Sex ratio in all the districts of Haryana is below the national average (933).
Mr J.K. Banthia, Registrar General of India made a presentation on the sharp decline in Child Sex Ratio in Haryana and consequences of sex selective abortions.
Appreciation certification
Delhi Medical Association has invited the Health Minister of Delhi, Mr Yoganand Shastri to give away appreciation certification to its members who contributed to the success of the Pulse Polio programme in Delhi.
On March 9, Mr Shastri honoured DMA president, Dr Anil Bansal, honorary state secretary, Dr Vijay K. Malhotra and honorary finance secretary of DMA, Dr Ramesh Datta for the association's active participation in various phases of the pulse polio programme. DMA had set up more than a thousand polio centres where 50,000 children were given polio drops. These were besides the 4,000 government centres.