Starry crusaders & circus beasts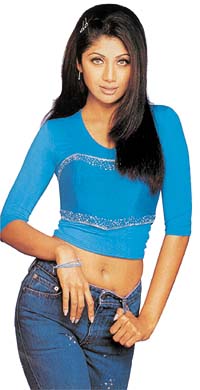 ACTRESS Shilpa Shetty is the latest Bollywood personality to join the campaign against performing animals at circuses.
Joining the campaign by People for Ethical Treatment of Animals (PETA), Shetty poses in a hugging bodysuit about to leap through a ring of fire. The ad has the tagline "Beaten, Lonely and Abused" and "Boycott the Circus".
According to PETA, the campaign highlights the ban on use of animals like bears, monkeys, tigers, panthers and lions.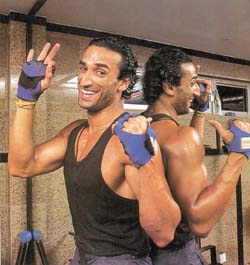 Rahul Dev is another Bollywood campaigner for PETA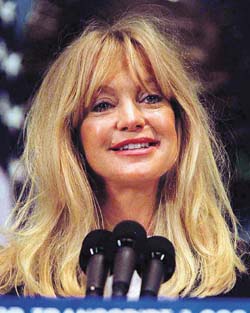 Goldie Hawn is among the Hollywood crusaders who've been highlighting cruelty to circus animals

The use of these animals in circuses was banned by a 1998 central government notification, which was upheld in May, 2001, by the Supreme Court.
The notification specifically bans circus owners from training or exhibiting the five named species, yet circuses throughout India continue to display these animals in direct contravention of the law, PETA said.
"Circuses are no fun for wild animals that are caged, beaten and deprived of all that is natural to them," Shetty said in her statement.
"The best advice for children and parents who want to help animals is simply to boycott circuses that use animals," Shetty said.
Circuses portray a distorted view of wildlife. In contrast to the glitter associated with circuses, performing animals' lives are miserable.
Animals do not naturally ride bicycles, stand on their heads or jump through rings of fire. Whips, electric prods and other tools are often used to inflict pain and force the animals to perform. Circus animals work from fear.
Tigers do not jump through rings of fire in the wild they are made to do so by force and out of fear. Bears may have their noses broken during training or have their paws burned to force them to stand on their hind legs, PETA said.
According to PETA, tigers and lions in circuses usually live and travel in filthy and rickety cages hardly bigger than the size of their own bodies.
Other celebrities who have helped PETA spotlight cruelty to animals used in circuses include Rahul Dev, Alec Baldwin, Kim Basinger, Goldie Hawn and Rue McClanahan. IANS