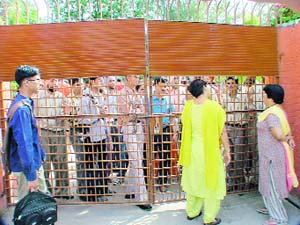 Paper bazaar
The great examination
Reports on the leak of the papers of the All India Pre-Medical Test last week, coming as they did, close on the heels of such reports about exams ranging from CAT to Punjab board papers, have raised serious doubts about the credibility of the examination system, writes Smriti Kak Ramachandran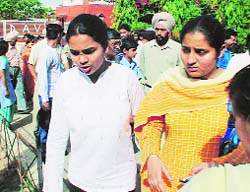 An ailing system
by Rakesh Kochhar
THE recent AIPMT paper leak has brought into focus the malady that afflicts entrance tests for various courses in the country. This is not the first time this has happened. This seems to be just the tip of the iceberg.
STYLE
Rise of the low-waister
by Aditi Garg
THE lone crusader that seems to span all ages and tastes even in the time of individualism is the true blue piece of clothing; the good old pair of jeans. It survived through grunge and hip-hop; through the two world wars and, most of all, it survived the human desire for change. It pulled through all this and more because of its versatility and its ability to adapt itself to the wearer.