MUSIC ZONE

Album of the month
Guns N' Roses — Greatest Hits (Universal)
Saurav & Gaurav
Guns N' Roses were the biggest rock act of the 1980s, producing hit after hit. Amazingly, however, they never released a Greatest Hits album earlier. This compilation album would be a collector's item for every rock lover. The package includes everything you'll ever need to hear from the mighty L.A. band. The song selection is populist for a band that was nothing if not crowd-pleasing. All the hits are represented here, including the three original singles, November Rain, Patience and covers of Bob Dylan's Knockin' On Heaven's Door and Aerosmith's Mama Kin. All the tracks are played as closely possible to their original versions with a few Jethro Tull like indulgences such as the three minute piano intro to November Rain thrown in for good measure. Greatest Hits reiterates just why Guns N'Roses were once the biggest band in the world. We can only hope that they can regain that kind of form again.
Best track: Knockin' On Heaven's Door
Misfit: You're Crazy
Robert Plant — Sixty Six To Timbuktu (Mercury Records)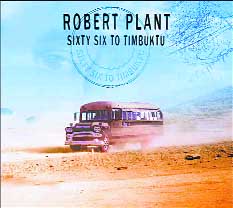 With the release of both a superb live album and a comprehensive DVD, it's already been a great year for Led Zeppelin fans. So here's the icing on the cake — a long-overdue double-CD compilation of Robert Plant's solo work. The first disc, providing 16 songs from his eight albums, is a mixed bag — some of the material is little more than a pale imitation of past glories. The best moments show Plant branching out in a more natural, soulful direction. The second, more rewarding, disc covers his pre-Zeppelin years with the groups Listen and Band of Joy, as well as taking in his more recent preoccupation with techno and drum 'n' bass.
The set's best lures are four pre-Zeppelin tracks, including a ripping cover of the Rascals' You Better Run. Overall, this eclectic collection shows Plant to be a much more adventurous spirit than ever before and proves that he's an exceptional singer.
Best track: Little By Little
Worst track: Louie, Louie Rating: **
George Michael — Patience (Sony Music)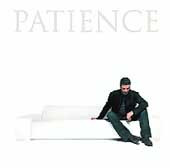 George Michael Patience (Sony Music)
George Michael's first new studio album in eight years is aptly titled Patience. The album is a sombre, sincere effort by the Wham star. Cars And Trains, the most gripping track here, while John And Elvis Are Dead has an appealing dizziness reminiscent of Timbaland's Tweet. Elsewhere the album manages to slip in the 40-year-old singer's musically punchy and exciting ill-fated political statement Shoot The Dog.
Best track: Flawless
Worst track: Through
Rating: ***
Dragonfly— The Edge Of The World (Sony Music)
Assembled in 2001 by singer/lyricist Miki Singh and Peter Parce (known for his guitar works), Dragonfly comes up with an eclectic sound that crosses all musical boundaries. The band has taken the very best of studio and session musicians in Boston, thrown them together to create music that really catapults the band to a level not always achieved by an Indi rock band. Blending the funk sound on tunes like Lay Low and Still Got My Guitar, Dragonfly is about to make a huge impression on the Indi music scene.
Best track: Restless
Worst track: Back In Bed
Rating: ***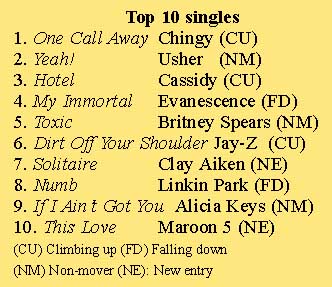 This feature was published on April 3, 2004