AUDIO/VIDEOSCAN
Yuva throbs with life
ASC
Yuva (Venus)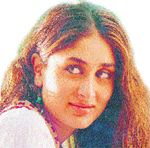 A.R. Rahman proves once again why he is the pick of the lot. He introduces here sounds which are traditional and yet so refreshingly novel. All the six songs sparkle with ingenuity.
What is remarkable about this album is that Rahman lends his voice to as many as three songs. And he is equally powerful as a singer as well. In fact, even the lyricist chips in with his voice in the opening number, Dhakka laga bukka. This is a clarion call to the youth of today to become a beacon of light.
The song which is the easiest on the lips is Kabhi neem neem, kabhi shahad shahad by Rahman and Madhushree. This is one of those melodious creations which are not dominated by the pace of average Rahman productions.
On the other end of the scale is a hip Dol dol, which has rap and lyrics by Blaaze. It features ethnic vocals by Shaheen Badar.
Khuda hafiz (Sunitha Sarathy, Lucky Ali, Karthik), Baadal (Adnan sani, Alka Yagnik) and Fanaa (Rahman,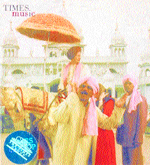 Sunitha Sarathy, Tanvi) are the outcomes of a great deal of experimentation.
The Perfect Husband (Times Music)
This album is packed with so many Punjabi songs that one may presume that it is a Punjabi cassette, which it is not. It is actually a Priya-Ruth-Paul film's music which has been written, composed and arranged by Sukwinder.
Sukhwinder can actually take credit for only some of the songs because the others like Maavan te dheean (Rajeshwari Sachdev) and Daachi valeya have been sung in Punjab since time immemorial.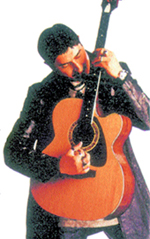 The lead female singer with Sukhwinder is Shweta Pandit. Pardesia and Rang De also have their remix versions in this album.

There are also Teri seva, a morning ardaas and Laanva phere, a marriage song, by Raagi Gurcharan Singh.

Chhod Do Aanchal Zamana Kya Kahega (Universal)

Bombay Vikings' album mixes the old with the new. The album has 10 tracks of which only six are new compositions. The others are from the previous two albums. The title song has also been released in the video format, starring Grasim Mr India 2003 Rajneesh Duggal in the male lead.