MUSIC ZONE
Album of the month
Lou Reed ó Animal Serenade (Warner)
Saurav & Gaurav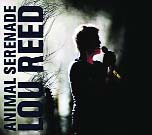 ANIMAL Serenade is a live album that adds another chapter to the career of legendary musical innovator Lou Reed. Recorded at the Wiltern Auditorium in Los Angeles, the album captures Lou at his maverick best. Animal Serenade features material from throughout Louís illustrious career covering the avant-pop of the Velvet Underground (Heroin, Venus In Furs) right up to tracks from 2003ís Raven. This is the master on top of his game and ready to take on the world. A truly fantastic live statement.
Best track: Venus In Furs
Worst track: Revien Cherie
Rating **
Now+ Thatís What I Call Music ó Various Artists (EMI)
The plus addition to the chart-topping Now compilation series is a sign of the musical times in 2004, with the bulk of the selections catering to the likes of R&B, pop, and dance music fans. The highlights include Addicted by Enrique Iglesias, Toxic by Britney Spears, Sunrise performed by Norah Jones, Justin Timberlake with Iím Loviní It, Rain on Me by Ashanti and Red Blooded Woman performed by Kylie Minogue. Now Thatís What I Call Music!
Best track: Sunrise (Norah Jones)
Misfit: Friday (Daniel Bedingfield)
Rating ***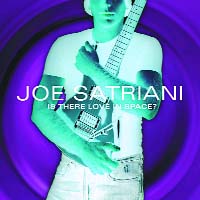 Joe Satriani ó Is There Love In Space? (Sony Music)
Satrianiís music is laced with passionate whammy bar solos, screaming choruses and complex rhythm stereotypical of his past albums. Is There Love In Space? starts out with a strong riff under a whaling solo in Gnaahh. The title track features incredibly fast solo works, showing Satrianiís ability to make an Ibanez guitar sound like a machinegun. Satrianiís backup band, which features Matt Bissonette on bass, Galen Henson on rhythm guitar and Jeff Campitelli on drums, is one of the most prolific and musically gifted group of musicians today. If I Could Fly features some wonderful acoustic guitars underneath the sumptuous electric-lead melodies. The masterpiece on the set is Searching. Itís slow-to-mid-tempo stride and minor key tempo pushed to the limit by the razor-wired feel is phenomenal.
Best track: Lifestyle
Worst track: Just Look Up
Rating *
Lionel Richie ó Just For You (Universal)
Lionelís comeback album Just For You, is testament to his natural musical ability. The songs are trademark Lionel Richie, yet they sound very current in their sound and vibe. Time Of Our Life, a track produced by Lenny Kravitz, is dramatic, beautiful and emotive. The other collaboration Do Ya, on which Lionel duets with Daniel Bedingfield, reminds us of Lionelís rare credentials in authentic groove. I Still Believe is an upbeat, optimistic love song, surprising in the light of his impending divorce. Sheís Amazing harks back to All Night Long with its world beat funky guitar and jive soul. The stirring rhythmic throb of the title track, the feel of Sheís Amazing and the soulful I Still Believe showcase various moods.
Best track: Do Ya
Worst track: Dance For The World
Rating **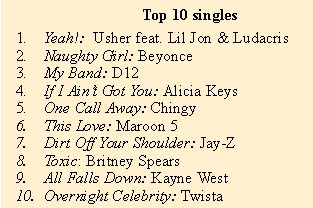 This feature was published on May 1, 2004