Short takes
The sound of impotent fury
Randeep Wadehra
Bewatna & other novels
by Fakhar Zaman. Translated from Punjabi by Khalid Hassan. Unistar. Pages 314. Rs 495.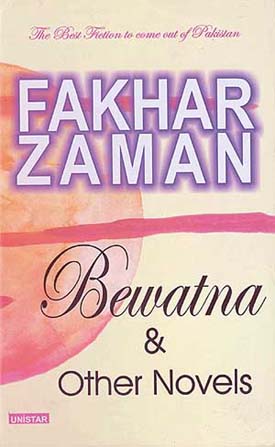 FAKHAR ZAMAN is a much-acclaimed Punjabi writer from Pakistan. His writings protest against military dictatorship, in particular of Zia-ul-Haq who had ousted the democratically elected Zulfiqar Ali Bhutto and hanged him on trumped up charges. Consequently, his books remained banned for 18 years on charges of, hold your breath, obscenity.
In Bandiwan the protagonist 'Z' (Zaman? Zulfiqar Ali Bhutto?) has been arrested on fabricated charges of murder and is spending the last hours of his life on the death row. There's a sequence of a kite-flying contest wherein Z's red kite cuts down his rivals' g reen kites, signifying victory of leftist ideology over the Islamic Right. Subsequently, his kite is snatched away and trampled under jackboots. However, the author's sneaking admiration for Bhutto will not find many empathisers even in Pakistan.
After all, Bhutto was a typically amoral, self-promoting politician who cynically used various dictators, and exploited the leftist ideology to grab power. Interestingly, in the other stories in this volume, Zaman debunks both ideology and religion, and shows remarkable distaste for politicians.
For example, Ik Mare Bande Di Kahani is about yearning for freedom from tyranny of all sorts – familial, social and political. The protagonist resorts to extra-marital affairs and perverted sex and rebels against family and social ties, yet he balks at the prospect of becoming a politiciangigolo. The author's angst at the brazen manipulation of ideology and religion for grabbing political power manifests itself in the narrative.
Satt Guache Lok too protests against exploitation, betrayal and oppression. Hapless underdogs, five men and two women, try to escape hopeless situations. Their experiences are their own, yet strikingly resemble each other's.
The stories hold our interest. Why have their titles not been translated too?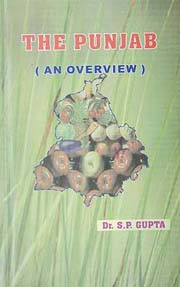 Into Punjab
The Punjab: An Overview
by Dr S.P. Gupta. Ess Pee Publications. Pages 390. Rs 395.
Punjab has always been history's laboratory. Countless tribes from different parts of the world found their way into the salubrious subcontinent through Punjab, whose culture and economy, thus, represent all that is composite, large-hearted and dynamic. The book purports to present "an authentic statistical outline of the economy of Punjab since the Partition of India`85" with special emphasis on its economy after the reorganisation. Even though Dr Gupta's main intention is to present the post-1966 economic scenario of the state, the book has quite a bit of information on its history and socio-cultural aspects.
Students and interested readers may find chapters like Partition of Punjab; Cultural Heritage, Literature and Religious Movements; Rural Development and Poverty Alleviation; Green Revolution etc quite interesting.

Teen troubles
Age of Adolescence: A Challenge
by Dr S. Kumar. The Laxmi Devi Memorial Charitable Trust. Pages 70. Rs 30.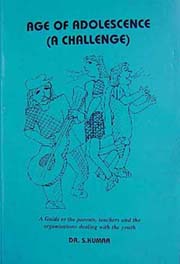 Adolescents form 21 per cent of India's population. That's quite a significant chunk. Dr Kumar has tried to draw the readers' attention towards the psycho-sociological aspects of this populace. Adolescence is the stage where one's personality is on the verge of taking its final shape, which in turn impacts the society at large. Being at an impressionable age, the youth are sensitive to all that they hear and experience. Often they go astray and imbibe distorted values. Though exact statistics are not available, the prevalence of sexually transmitted diseases is very high in this age group. Petty crime and addiction to narcotics are other perils to which adolescents are vulnerable. Therefore, parental care and sensible guidance become all the more imperative.
Though the volume is slim, it does provide quite a bit of food for thought in chapters like Abuse, addiction and alcohol, Adolescent's perception of sex, Role of parents and teachers, and Role of government and non-government organisations.