MUSIC ZONE
Album of the month
The Passion of The Christ ó Sony Music
Saurav & Gaurav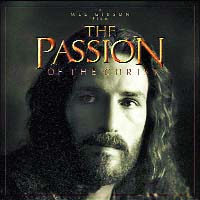 Mel Gibson-directed The Passion of The Christís soundtrack is a tale that will take listeners on a moving and haunting Christís journey.
Composed by award-winner John Debney, the soundtrack is a harmonious synergy of instrumentation, culture and vocal power.
The music from this soundtrack is all encompassing and heightens the sense of the movie as it moves from event to event.
Best track: The Crucifixion
Janet ó Damita Jo (Virgin)
Janet lifts the title Damita Jo from her middle name and teams up with Jimmy Jam and Terry Lewis once again to produce the most feverish album in her two-decade-long career. The album starts with a nice short dreamy intro Looking For Love before bringing in the title track. Make no mistake, this is for the late-night crowd, packed with lyrics that are designed to make you feel embarrassed.
Best track: Just A Little While
Worst track: Thinkiní Bout My Ex
Rating: *
Avril Lavigne ó Under My Skin (BMG)
Canadian teen pop star Avril Lavigne has finally decided to sound (and act) her age. Under My Skin is a far more balanced act than Let Go, allowing Avril to stretch out her limit. Take Me Away hits its tread in its cream-pop bridge, utilising the synthesisers underneath to a wonderful effect. Dithering between acting like a child (He Wasnít), acting like a sensible girl (Donít Tell Me) and acting like a woman (How Does It Feel), Avril appears as the poster-child for a neo-feminist group, yet sounds astonishing.
Best track: Donít Tell Me
Worst track: Freak Out
Rating: ***
Patti Smith ó Trampin (Columbia)
Patti Smith hits the studio again with 11 songs marinated in populist ideology and a taut rock band. She veers between the straightforward Mother Rose and the epic, steam-of-conscious rant Radio Baghdad. In between, Patti maintains a steady hand as she builds to a powerful climax with call-to-arms Gandhi, and allows Kaye to get a little steam on the mesmeric Stride of the Mind.
Best track: Mother Rose
Worst track: Cartwheels
Rating: ***
Diana Krall ó The Girl In The Other Room (Verve)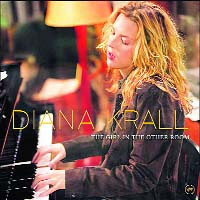 If Krall had any anxiety trying her hand as a lyricist, sheís not shown it. There is a wonderfully relaxed, playful quality to the singer-pianistís delivery in this new album, which combines material that Krall penned with her husband, Elvis Costello.
But originals such as Narrow Daylight and Abandoned Masquerade convey a wistful melancholy that bodes well for this veteran songbirdís future as a tunesmith.
With Krall taking charge of music and Costello handling the lyrics front, the duo work up songs that share an unexpected but wining blend of Joni Mitchellís unconventional melody and Costelloís sharp and literate lyrical concerns.
Best track: Narrow Daylight
Worst track: Iím Pulling Through
Rating: **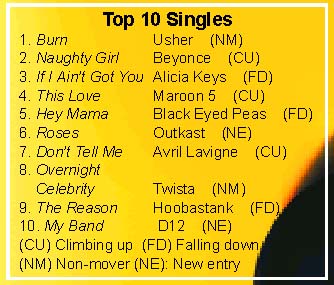 This feature was published on June 5, 2004