Classrooms with a unique view
Amrik Singh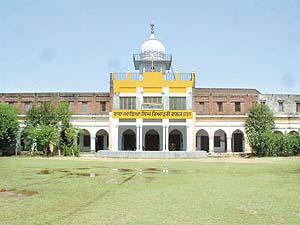 The building of the Baba Aya Singh Rearki College in Tugalwala, Gurdaspur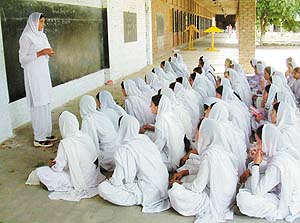 The students are also teachers in this college
— Photos by Rajeev Sharma

THE Baba Aya Singh Rearki College in Tugalwala of Gurdaspur is a unique institution. In this college it is not the teachers who teach the students as normally happens. Instead, senior students teach junior students. There are only half a dozen qualified teachers in the college and they are paid as per university regulations. Started as a girls' school in 1934, today it has a strength of 5,000. Instruction is imparted from the school stage to the college stage. Even at the school level the number of teachers is exceedingly small.
Although the college is not affiliated to the Guru Nanak Dev University, under whose jurisdiction it falls, for the past couple of decades every successive vice-chancellor of GNDU has gone on record describing it as a first-rate institution. But because of its unique system of imparting instruction it is not part of the university. This is, perhaps, the first institution and only in India to have undertaken such an experiment successfully.
If senior students play teacher, it is clear that they have to have a good understanding of what they seek to teach. This means that no student can afford to be careless or negligent with her studies.
Right from day one, students are taught to take responsibility for what they do. Whether it is the distribution of books or clothes, the management of the hostel or access to the library, students are responsible for everything. The library does not have anyone to issue books and or receive them back. Students take away books as and when they require them and put them back as soon as they have finished using them.
The examination system in the institution is also unique. During exams, no teacher is required to keep an eye on the students. Over the years, students have learnt to conduct themselves with a sense of responsibility. Even when the university examination is held - the institution is a recognised university centre - there are no invigilators. Even though on paper, as required by the rules, there are invigilators on duty, in practice, this is more a myth than a reality.
The total fee charged for the undergraduate course is Rs 800 a year. There is no additional charge whatsoever. More than 300 girls travel every day from Amritsar by chartered buses to the college and go back in the evening. In the case of residential students, the average expenditure is something like Rs 4500-5000 per year.
The management of the hostel is handled in the same unorthodox manner. Cooking is done mainly by students, though during exams, some additional help is engaged. Apart from this, the students also grow their own vegetables, look after the accounts and maintain the college dairy.
Every now and then, as is likely to happen once in a while, somebody fails to perform as required. But, over the years, the institution has evolved a system which is self-correcting. Whenever anything goes wrong or fails to function as it should, there are mechanisms to identify the cause of that failure and deal with it.
This exclusively girls' institution was established by a group of freedom fighters. It has been named after one of its founders. Its academic performance is so satisfactory that virtually all students pass and, generally speaking, more than half of them obtain first division. This institution alone wins almost two thirds of the scholarships given by the Shiromani Gurdwara Parbandhak Committee (SGPC) to promising school students.
A major part of the credit for running the institution so successfully must go to the principal who has been with the institution for several decades now. It is difficult to say how it will run after he relinquishes the post. It seems safe to assume, however, that the institution would continue to perform well even if those who are in charge of its functioning today cease to be at the helm of its affairs.
To keep up with changing times, the college needs to look into a few things. For growth and diversification, the college has to increase the courses of study it offers. For instance, it should introduce B.Ed classes as also a course in nursing since many girls show an inclination towards these two streams. But, perhaps, more than anything else, there is a need to train persons who have both leadership and commitment.

She portrayed clash of cultures
Darshan Singh Maini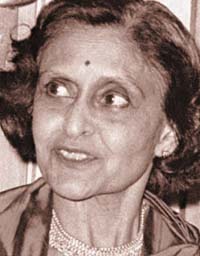 Kamala Markandaya was a pioneer.
AFTER the troika of Mulk Raj Anand, R.K. Narayan and Raja Rao—pioneers of Indian writing in English—the first generation of women novelists of outstanding achievement appeared, almost a generation later, on the literary scene. Amongst them, at least three novelists, Kamala Markandya, Prawer Jhabvala and Anita Desai made their debut with stunning success. Kamala Markandaya married an Englishman, Taylor, and moved to England to make that country her home. Her death in London on May 16, this year, once again, reminded one of how her stories, placed both in India and England, become a long insightful encounter between the East and the West. Before settling in London, soon after Independence, she visited quite a few far-flung remote and dilapidated villages, peopled by hungry, shelterless people. This journey gave her an insight into the forces that govern their lives-idol-worship, superstitions and myths. She later analysed these impressions, and converted them into a point of view. The East-West encounter which the colonial Kipling had dramatised long ago, now emerged as her major theme.
In Kamala Markandya's fiction, this cultural clash is naturally shown between the British, affluent society and the indigent Indian migrants, or westernised Indians.
In her third novel, Possession (1963), she dramatizes empathetically the East-West cultural division which the likes of kipling had termed permanent, God-ordained, and therefore, eternal. This stereotype is seen as a psychological "fixation", and the Indian artist 'Valmiki' interprets this as a drama of identity, which Indians living abroad face; "The East was too strident, too raw; it had to be muted, toned down, tarted up`85. Undulate East had always been too much for the West, and soulful East always came dog-lap fashion to the West`85". That's is how Valmiki comes at least to see it as a symbolic assault on British imperialism in India. Not a direct assault, but an indictment of a colonial Empire.
In her first novel, Nectar in the Sieve (1954), she makes Rukmani her own narrator, an autobiographical story of her trials and tribulations in a ruminative manner, thus allowing her the time factor, needed to provide a retrospective aspect. She and her husband, Nathan, poor villagers from an impoverished area move to a nearby city only to find life more miserable, more confusing, reducing the hapless couple to fatalism. In The Inner Fury (1955), the narrator, Mira, reflects over her passionate love affair with an Englishman, Richard Taylor, visiting India, and her keen desire to get married becomes a massive moral dilemma in view of the strong anti-British sentiments, then on the upswing in India. The pull of patriotism (her brother being a militant revolutionary was charged with treason) creates a crisis of huge dimensions. Her personal happiness has, thus, has to be sacrificed to the requirements of her country's cry for justice and freedom.
In Possession (1963), again, the narrator is understandably a woman, though she is not the chief protagonist whose name is Caroline, a young British widow who picks up the 14-year old Valmiki, a young painter with a promise. She, a practical woman, takes him under her tutelage, making him his "possession", his property. But Valmiki is soon stified by this kind of body-soul colonisation, and his return to his own country gives him new breath, and a clutch of new hopes. In the third-person narrative, A Silence of Desire(1963), is a drama of family tensions in which the forces of tradition and modernity play a significant role. Dandekar, a clerk is distrustful of his wife's fidelity, a young, God-fearing, innocent woman. In despair, she starts visiting a Swami, and Dandekar is incensed, but he feels a little shattered, abashed and inferior by being unfair to his wife.
The Nowhere Man (1972), as the symbolic title indicates the "nowhere man" has no identity, no home. Laxman, born in England, finally does realise gradually how to meet this crisis, not by avoiding hard realities of life, but by a direct confrontation.
By the early 1970s she had almost reached the limits of her style and fabulation. Her prose style is often flexible, flowing, carrying strains of lyricism in a subdued way. The narrative techniques are well perfected, and her vision, her prose style and her methods of reading comples experiences, finally, come together to make her distinguished canon.

Making waves
A Kiran of success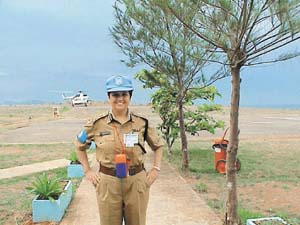 Kiran Bedi, celebrated cop, was honoured with the UN medal for outstanding service recently
INDIA'S top woman cop Kiran Bedi, currently police adviser in the United Nations peacekeeping department, was honoured with the UN medal for outstanding service. The medal was pinned by Assistant Secretary-General (peacekeeping operations) Hedi Annabi at an impressive ceremony. The recepients were dressed in their national uniforms. She has been with the world body for more than one and a half years now, overseeing the police component of the expanding peacerkeeping operations. An icon of successful womanpower, a pioneer who stormed the male bastion of police, has excelled in every assignment Honours, awards and medals are nothing new for the woman who exemplifies how there is no stopping a woman with grit and guts. Voted as the Tribune Woman of the year in 2003, when she got the UN assignment, Kiran has stood for her beliefs and courage of conviction has defined every act of hers. Be it the zeal with which she regulated Delhi traffic, earning the epithet Crane Bedi, or the reforms in Tihar Jail, the national level tennis player has taken every assignment head-on and led from the front. More than a ray, it is sunshine of success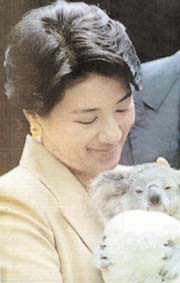 "I think the majority of ordinary people—their hearts go out to her," said Yuko Kawanishi, a sociologist at Tokyo Gakugei University, about Masako Owada, the princess who is supported by her husband. "She is a person who seemed to have everything and now is in the middle of a tragedy.'' Few among the public support the notion that only a male should ascend the throne. Media surveys show that about 80 per cent favour revising the 1947 succession law.
Topping the list is the argument that while Japan has had eight reigning empresses, none of those passed the throne to her own child. Instead, traditionalists believe, the imperial lineage stretches back through 2,600 years of patriarchal succession.
"It's not simply that Japan is more male chauvinistic than other countries," Portland State's Ruoff said.
''It probably is, but that's not all there is to it. It's because a substantial bunch of hard-core supporters of the throne believe a reigning empress is the end of history," he added.
Conservatives also worry that an empress-to-be would have trouble finding a spouse because suitable men would be unwilling to accept the subservient position of royal consort.
Whatever the logic, the reality is that there are simply no royal males in Aiko's generation.
That reality has forced politicians to ponder reform but many seem loathe to push too quickly, perhaps for fear of offending powerful support groups such as Shinto shrines.
While ideas such as reviving Japan's pre-war nobility to find a distantly related royal male to inherit have been floated, ultimately conservatives will likely have to bow to the times.
"There is not one single male among the emperor's grandchildren,'' Keio's Kusahara said.
"That means there is no other option.'' — Reuters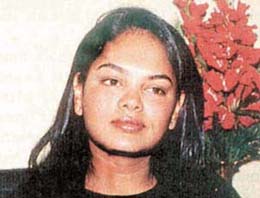 RESTAURATEUR Payal Saha wanted to bring the flavour of her native Calcutta to New York. Kati Roll Company, her two-year-old restaurant, features in this year's list of dining places brought out by Time Out, the Bible of fine living. The only Indian restaurant to have made it to the list, is also the tiniest of them all. For 29 year-old Payal, bowled over by the honour, kati rolls fit the character of the New Yorker because they are inexpensive and fast food.


HEIDI Mumford has won a talent hunt in which the prize is a coveted role in a Hindi movie. While her fellow drama students at The Poor School in North London crave Hollywood fame, Heidi longs to be Britain's first white Bollywood star.
And, she doesn't see why her background or the colour of her skin should stand in her way.
"A lot of Bollywood stars are light-skinned, so, I don't think I'd stick out like a sore thumb," says Heidi, who lives in Hampstead, North London. "The fact that I'm not Asian has never even occurred to me," Heidi was quoted as saying in The Mirror. "Bollywood's always had a magical aura for me. It has helped make so many aspects of Indian culture fashionable and as a white, British girl I don't see why I shouldn't be a part of it - it's what I've always wanted. — ANI