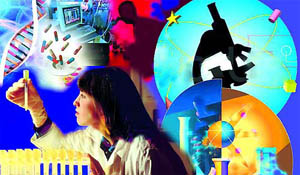 Biotech the new buzzword
Infotech is passe, biotechnology is the rage. It is in the forefront of research in developed countries and the trend is catching on in India. In a decade from now, the mantra would be bioinformatics, a fusion of infotech and biotechnology, writes Manish Kumar Singal
ONE bright morning, a group of go-getters in Guru Gobind Singh Indraprastha University came running out of their class, jabbering excitedly. The reason was not far to seek: A month from now, all of them would be heading for foreign shores on scholarship.

HOW I MADE IT
'It is a matter of calculated moves'
FOR Sunil Gupta success "is not just a matter of chance, instead it is a game of calculated moves." Nor does he undermine the role of hard work. "To me success never came overnight, rather it had to be achieved through sustained effort." Gupta, who joined Coke as a Director in November, 2001, earlier dabbled in the media, both print and electronic.

E-PULSE
Information security: Future calling
Shweta Pathak
Want to become a millionaire in 15 minutes flat? The pop-up hits your screen the moment you connect your computer to the Internet. The lure of mammon entices you; you click on the link and furnish the required information -- your email ID, possibly a password and several other details -- without realising that your office is now a sitting duck for the ubiquitous hacker.


by Sandeep Joshi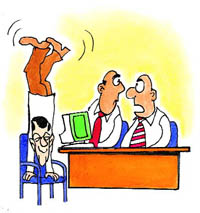 I only asked him what else he could do for the company.


STUDY ABROAD
The lure of Down Under: Australia, NZ the hotspots
by Usha Albuquerque
IT is time again for the annual migration, when young people pack their bags and their qualifications and head for more lucrative climes. In today's fiercely competitive environment, it is not so much the lure of foreign degrees, as it is the limited access to higher education that is the driving force behind this yearly phenomenon.

OFFBEAT OPTIONS
Making moolah out of marriages
Komal Vijay Singh
Inspired by Bollywood flicks and star-studded Page Three events, the Great Indian Wedding has become a designer affair. But often, behind the glitz and glamour is the sweat and toil of the wedding planner. The recent film Hum Tum may have glamourised the role of a wedding planner and serials like Hum Sab Baraati may give it a comic twist, but planning a wedding is serious business.

CAREER HOTLINE
Specific exobiology courses lacking
Aeronautical engineering

Dietetics training

Interview basics