AUDIOSCAN
A class apart
Maqbool
(Music Today)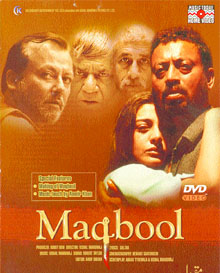 Maqbool, the toast of the International Film Festival in Delhi last year, was not much of a draw in cinemas and has now been released as VCD and DVD by Music Today.
It is, however, one of the most powerful films ever made in India. Maqbool crackles with unvarnished reality and takes your breath away with its stark portrayals.
Pankaj Kapoor and Irfan Khan have won honours galore for their in-your-eye performances. But Tabu, Naseeruddin Shah, Om Puri and many others are no less.
The difficult topic of the Mumbai mafia world has been handled deftly by director Vishal Bhardwaj.
The screenplay is an adaptation of Macbeth. The release marks the entry of Music Today into film home video category.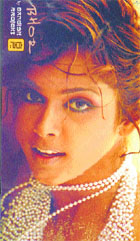 Bhor (Universal)
There are remixes galore doing the rounds. But what sets this album apart is the singing prowess of artistes doing the voiceover.
Among the songs which have been redone are "Bhor bhaye panghat pe" from Satyam Shivam Sundaram, which lends the title name to the album and is featured twice, "Tu mera janu hai" from Hero and "Ek ladki ko dekha to aisa laga" from 1942 A Love Story.
The singers who have lent their voices include Pamela Jain and Soham. — ASC
This feature was published on July 3, 2004