MUSIC ZONE
Album of the month
Lenny — Baptism (Virgin)
Saurav & Gaurav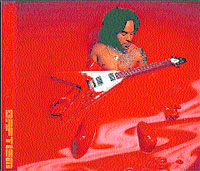 Lenny Kravitz's music is robust and driven by an emotional core that materialises in soulful riffs and soaring vocals. Kravitz wrote, produced, arranged and performed all tracks on the album, but although he plays the majority of instruments, including bass and drums, the album has an irrepressible sense of spontaneity and an undeniable 'concert' feel.
The songs are totally addictive, with standout tracks including the heartfelt, The Other Side, and the excellent Jay-Z effort, Storm, which contains a memorable beat, some effortlessly simple guitar hooks and a nice blend of Kravitz vocals and Jay-Z rap. Calling All Angels, The Other Side, What Did I Do With My Life and the title track all soar, reflecting his knack for layered instrumentation that doesn't clutter his melodies. Best track: Baptized
The Rasmus — Dead Letters (Universal)
It has been nine long years since The Rasmus first stormed into the music world. In this concept album, Lauri (vocals) has comprised lyrics based on letters — undeliverable and non-returnable. There are some other appealing moments present, such as In My Life, Back In The Picture and Time To Burn. A gothic Time to Burn is perhaps the album's gem. With current single In The Shadows crossing over into the world of both metal and electronic, The Rasmus should have no difficulty in gaining acceptance.
Best track: Time To Burn Worst track: Falling
Rating: **
DMX — Flesh of My Flesh, Blood
of My Blood (Universal)
When DMX first exploded onto the hip-hop scene in 1997, his charismatic presence, ferocious flow, earned him some fairly obvious comparisons to Tupac Shakur. The ponderously and unpleasantly titled Flesh Of My Flesh, Blood Of My Blood captures the core of DMX's steelo with airy, background vocals supporting the hook. Standout cuts include Black Out, with guest appearances from fellow hip-hop heavyweights the Lox and Jay-Z; Coming From, a duet with the queen of hip-hop/R&B, and Mary J. Blige, which stuns the ears with a haunting piano loop.
Best track: Back Out Worst track: My Niggas
Rating: ***
Calvin Johnson — What Was Me
(K Records)
Honesty and simplicity is at the heart of Calvin Johnson's What Was Me, a collection of acoustic and a cappella with tracks that deal with the aftermath of a major relationship ending. The songs are some of Johnson's most straightforward, with an unself-conscious directness that Jonathan Richman fans will easily recognise.
Best track: Can We Kiss? Worst track: Palriga
Rating: **
Aerosmith — Honkin' On Bobo
(Sony Music)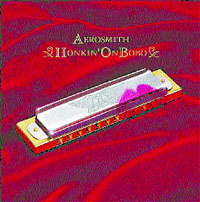 On their new studio album, Aerosmith has well and truly captured the spirit of the music. Honkin' On Bobo is a collection of classic blues covers, interspersed with a couple of Aerosmith originals.
A couple of blues-gospel songs are a treat Back Back Train (a Ry Cooder — sounding tune) and You Gotta Move, which the Stones also covered.
The band also offers a new original, The Grind, an affecting song about a romantic breakup, before reworking Willie Dixon's I'm Ready, Little Walter's Temperature and Fleetwood Mac's Stop Messin' Around.
Best track: Jesus is On the Main Line
Worst track: Road Runner
Rating: ***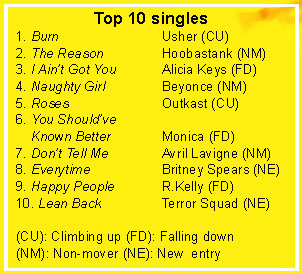 This feature was published on July 3, 2004