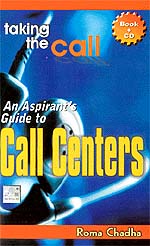 TITLE TRACK
Taking the Call: An Aspirant's Guide
to Call Centers
by Roma Chadha
Tata McGraw Hill; pages 208; Rs 225
THIS is a comprehensive guide not only for people aspiring to enter or move up in the call centre industry but anyone wishing to upgrade communication skills. Split into 10 chapters, the book begins by examining the concepts and issues relevant to the BPO industry, like types of call centers, the career pathway, salary structure and so on. The next section is devoted to preparation for an interview, with special focus on call centre job selection. The book also deals with various concepts and skills inherent in customer service. Besides, it provides practice exercises, illustrative lists and do-it-yourself charts to improve pronunciation and accent. There is a whole section on the problems of identity and pronunciation that arise from adapting our 'Hindi' English to cater to American or British clients. It concludes by highlighting the common errors in Indian English and is accompanied by a CD that contains a pronunciation guide.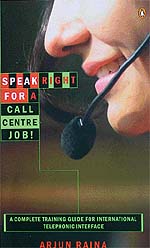 Speak Right For a Call Centre Job!
by Arjun Raina
Penguin; pages 296; Rs 250
A step-by-step guide targeted at people wanting to hone their verbal skills for the call centre industry, this book encompasses various elements that can make tele-agents into better communicators. The book has been divided into four sections. The first part prepares you for an entry into the world of call centers by dwelling on issues like change of name for the workplace and the mother tongue influence (MTI). The next section lists exercises to be done before each learning session and familiarises an aspirant with American English and the basics of speaking the language with the aid of six lessons. The third part is devoted to handling business situations and developing customer service skills. The concluding section contains grammar modules and fun exercises for positive and effective communication. —CB