Man behind the blood-sucking hero
by Ian Thomson
From the Shadow of Dracula: A Life of Bram Stoker
by Paul Murray. Jonathan Cape. Pages 340.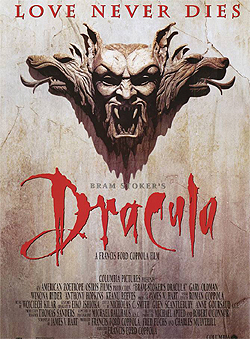 BRAM Stoker, a minor but distinguished Victorian novelist, took six years to write Dracula. Published in 1897, few novels have gripped the reader so irresistibly. It unfolds in a late Victorian England of plate cameras, phonographs and other nascent technologies. The contemporary setting thrilled his readers — this could happen here.
Dracula remains one of the most sexually charged literary works ever written. Its metaphors of penetration and impalement — the vampire's staked heart, the puncture of his fangs — continue to exercise Freudian and feminist critics. Yet it was not until 1983 that the novel appeared in the Classics series of Oxford University Press. Before then, Dracula was considered merely a late specimen of the 18th-century school of terror, a work of wormy circumstance.
This new biography of Stoker offers a familiar portrait of the novelist as a middle-class Irish Protestant in thrall to macabre imaginings. In 1866, having graduated from Trinity College, Dublin, Stoker worked for 12 years as a clerk in the city's Civil Service. Bored with book-keeping, he gave up his career to become Henry Irving's touring manager and secretary.
Stoker's devotion to this impetuous, overweening actor involved a degree of `vampiric exploitation' (it has been suggested) which later underpinned the themes of supernatural power and control in Dracula.
Paul Murray rejects such cod psychology and concentrates, instead, on the novel's extraordinary literary influences, which ranged from east European travel books to scientific tracts on South American blood-sucking bats.
Murray's is the fourth biography of Stoker to date. Inevitably, it borrows from Daniel Farson's controversial The Man Who Wrote Dracula, which claimed Stoker died of syphilis and was unhappily married to the ethereally handsome (but allegedly frigid) Florence Balcombe. Though Farson was a great-nephew of Stoker, his book was not much liked by the British Dracula Society, whose fraternity of vampirists notoriously dispute any slurs made on Stoker and his work.
Murray is scarcely less contentious, hinting that Stoker may have been homosexual and frequented prostitutes; moreover, he was a poor father to his children — in other words, not an untypical Victorian bourgeois.
Stoker's wife occupies much of this biography. After Stoker died in 1912, she became his executor and had to contend a number of bowdlerised versions of her husband's vampire classic, among them burlesque dramas, films and raree-shows. A tough woman, Florence outlived her husband by 25 years, dying in 1937. She had nicknamed her downstairs lavatory `the Drac'.
Dracula's physiognomy has long interested critics. Barbara Belford, a recent Stoker biographer, contended that the vampire's long white hair was modelled on the silvery mane of poet Walt Whitman, whom Stoker knew and adored. According to Murray, Stoker's image of Dracula was influenced by Italian anthropologist Cesare Lombroso, who defined the existence of a `delinquent type' according to physical characteristics such as handle-shaped ears and low foreheads.
By giving a semitic curve to his vampire's nose, Stoker not only borrowed from Lombroso's biological approach to criminality, but he may also have revealed his xenophobic response to the influx of east European Jews to London at the turn of the century.
Indeed, as the count spreads contagion into the heart of London, so he represents the old middle-class fear of violation by a dark outsider.
Jewish immigrants had already been blamed for the Jack the Ripper murders.
And when Dracula seduces the novel's beautiful blonde heroine, Lucy, in a Whitby churchyard, all England is understood to have been invaded by a dangerous virus.
Bram Stoker was an uneven writer and nothing else he wrote matched the brilliance of Dracula. Deftly, Paul Murray brings Bram Stoker and his Victorian world to life, eschewing academic jargon for plain, functionally elegant prose.
From the Shadow of Dracula will be regarded as the definitive life of Stoker, a measured, well-written work which inspires trust in the reader.
It is best read in the sunset hours, preferably with a supply of garlic at hand.
— The Guardian