Money matters in Bollywood
Devinder Bir Kaur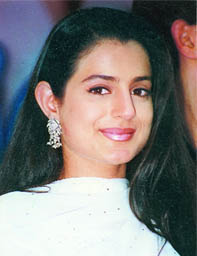 Amisha Patel has accused her father of swindling her money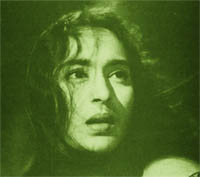 Nutan in Sone Ki Chidiya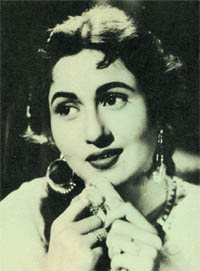 Madhubala's father thwarted her affair with Dilip Kumar
Amisha Patel is in the news for reasons other than professional. The actress has sued her father, Amit Patel, for swindling Rs 12 crore from her. In a legal notice sent to her father last fortnight, Amisha accused him of mismanaging her accounts and squandering away money.
Amisha had recently moved out of her parents' home amidst financial wranglings. In the notice that she filed, she warned that she would drag her father to court if her assets were not returned. Reportedly, Amit Patel had suffered losses in business and was unable to pay off creditors.
A few months earlier Amisha's mother had a verbal showdown with director Vikram Bhatt's mother on the phone. The reason: the young director of Raaz, Jism and Ghulam fame was enticing her "vulnerable" daughter Amisha into his web. The 'talk show' was of such intensity that Vikram's mother had to seek police help to be saved from "harassment". Amisha had, of course, laughed off such reports stating that she was out of the country when the reported incident had taken place and was totally unaware of its occurrence.
However, in the light of the present notice, Amisha's mother's ire becomes obvious. It seems the fear of losing the 'golden goose' had raised her heckles and, hence, the last-ditch efforts to break the relationship between her daughter and Vikram.
The entire episode takes one down the memory lane. Decades ago another top actress finding herself in the suffocating clutches of her mother had similarly filed a case against her. The heroine was the talented Nutan and the mother Shobana Samarth, herself an actress of the previous generation. The entire earnings of Nutan were being handled by Shobana and the daughter felt that she was being deprived of her hard work's rewards. Nutan won the tedious court case, but had to severe all ties with her mother and stepsister Tanuja.
Perhaps, the girls would not take such a drastic step if they did not have the backing of men they close to. Nutan had husband Rajneesh Behl to stand by her and Amisha her alleged lover Vikram Bhatt. The plight of an actress exploited by her own family was very well brought out in a film Sone Ki Chidiya, starring Nutan. One wondered if it was art imitiating life or vice versa.
Just some years ago No.1 actress Sridevi too was involved in a legal battle with sister Srilatha over a property dispute. Again, it seems, Srilatha, at the instance of her husband, sued Sridevi because of which the reigning queen had to shell out a lump sum.
The three cases have been reportedly in print because of their factual nature — court, notice, hearings et al — but there are numerous instances when a film actress has either rebelled against family pressure or suffered in silence.
If one were to go further back in Bollywood history of family relationships, one cannot forget a tragic case of love lost at the altar of family ties. Top heroine Suraiya refused the proposal of marriage from debonair actor Dev Anand when her maternal grandmother and mother brainwashed her into believing the relationship would never succeed. The gullible young girl of 18 believed them and having killed her only romance continued to slog and earn millions for the only two blood relatives she had. Recently, Suraiya died all alone with just the millions she had earned for company.
Before her, beauty Madhubala too had to sacrifice her love for tragedy king Dilip Kumar because her father Ataullah Khan refused to allow her to shoot outdoors for Naya Daur. The incident created ill-will between her and her dejected lover. She went back to her 'triumphant' family and continued to be the money-producing machine. However, some years later she managed to fly from the family nest and married Kishore Kumar. Filmlore has it that she still pined for Dilip Kumar and died broken-hearted.
The instances are many. A young actress is forced into films by her family solely to earn megabucks. When money starts pouring in, it brings in other perks. The addiction becomes so strong that money takes precedence over personal feelings and the actress' freedom. Only when there is a semblance of balance between the money the actress earns and her personal freedom, does the situation remain tolerable. Some breadwinners like Rekha, Hema Malini, Neetu Singh, Aruna Irani, Nanda et al have had the freedom to carry on with their personal lives as long as they kept the kitchen fires burning. And they have proved that blood is thicker than water.