MUSIC ZONE
Album of the month
The Black Eyed Peas — Elephunk (Universal)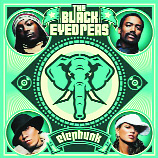 Los Angeles-based hip-hop group, The Black Eyed Peas' third release, Elephunk is a true hip-hop album crossed with influences from a broad musical spectrum including jazz, dance hall, and reggae. Since the '98 debut Behind the Front, the band has given listeners rhythmically sonic beats and effortless lyrical delivery while maintaining their non-confrontational manifesto. Hey Mama offers some serious energy, giving the listener a good taste of what Fergie has brought to the style of the group. The smart, brassy opening club thump Hands Up hits another level with a sly bridge flaunting some heavy metallic slide guitar, while the highly pressurised love jam Shut Up features great interplay between Taboo and Fergie. Complete entertainment — from start to finish.
Best track: Hands Up Worst track: The Apl Song
Rating ****
Spiderman 2 — The Original Motion Picture Soundtrack (Columbia)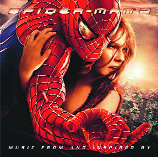 Spider-Man might be a web-slinging, high-flying superhero, but underneath that snazzy costume there's a sensitive, misunderstood Peter Parker trying to get out. Enter the latest audio instalment of the comic book saga.
Sure, the tunes are explosive and rocking, but underneath the overblown guitar riffs there's plenty of deep, emotional content - from Dashboard Confessional's claustrophobic angst Vindicated to Hoobastank's sweet-guy lyrics and pounding nu-metal Did You. The soundtrack is as super-sized as this super hero sequel.
Best track: Vindicated Worst track: I Am
Rating ***
CocoRosie — La Maison De Mon Reve (T&G)
A kind of American spirit imbues the entire album. CocoRosie offers a literate and yet elusive world; one dictated with its own idiom as much as a world-view. Its music and lyrics are personal yet aloof. CocoRosie's strength comes from its essentially everyday nature.
Best track: Terrible Angels Worst track: Butterscotch
Rating ***
The Paper Chase — What Big Teeth You Have (Southern)
As with their previous albums, the trademark gruffness of What Big Teeth You Have is what anchors the three tracks. The strong, jabbing piano is the backbone of opening song Everyone Knows How This Song Will End. The sound is slightly darker than before as the lack of strings help to strengthen the bipolar pull of The Paper Chase. The sombre mood is given extra power with John Congleton's accented vocal delivery. As the track ends in almost lullaby fashion, with the introduction of strings, The Paper Chase creates another master-class of euphoric desperation.
Best track: Go Fishing
Worst track: My Death
Rating **
Sophia — People Are Like Seasons (CS)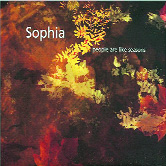 Over three previous albums - Fixed Water, The Infinite Circle and live album De Nachten — Sophia has given an acoustic intensity and that has continued the spirit, if not the impact, of The God Machine. People Are Like Seasons continues this, with a series of sedate, tuneful excursions into acoustic solitude. From the opening Oh My Love, to the lovelorn and heartbroken Fool or Another Trauma, Sophia creates a music that is mature in its intensity.
Best track: Fool
Worst track: Holidays Are Nice
Rating **
— Saurabh and Gaurav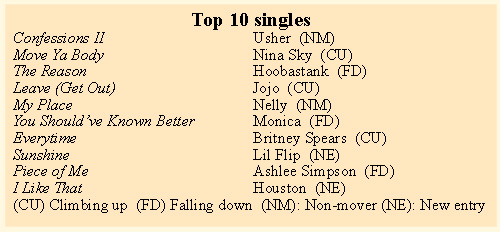 This feature was published on August 7, 2004