Designer debut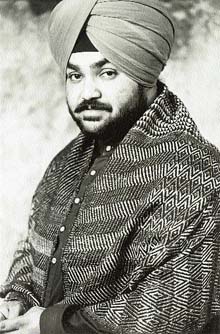 After keeping his distance from Bollywood for 14 years, hot shot designer J.J. Valaya has decided to make his debut in Madhur Bhandarkarís Page 3.
And no, unlike other designers, he is not doing anybodyís costumes. He is playing a cameo role in the film.
"It is a different experience for me," said the designer, known for critical comments about the "outlandish stuff that goes in the name of fashion in films".
The only exception he made was for Subhash Ghaiís Yaadein, when he lent costumes for a wedding sequence.
"I find this entire process of shooting films a bore," he continued. "Designers wrap up in 35 minutes, but there are so many re-shoots in films that it becomes a pain for everybody around.
But then, the end result is worth waiting for, I guess".
According to the producer, Bobby Pushkarna, the film is about the power play between the rich and famous on the one hand and the media on the other, as seen through the eyes of a journalist on the Page 3 beat.
Konkana Sen plays the journalist, while Suneil Shetty, Kishen Mulchandani and Nisha Jhamwal are cast in supporting roles. ó MF