Factfile on historic centenaries
by Jaswant Singh
Celebrations of Sikh Anniversaries 2004
by Gurmukh Singh Sandhu. Pages 32. Price not stated.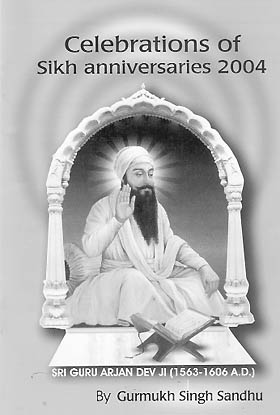 This is a pithy book that gives salient facts about three centennials of important events in Sikh history that are being marked this year.
The 400th anniversary of the installation of Guru Granth Sahib is being celebrated from September 1, 2004. The author gives details of how various religious texts the world over were compiled by the followers whereas the Guru Granth Sahib has been compiled by six Gurus themselves. It also contains the writings of 15 bhagats, 11 bhatts, and four devotees.
Only recently was the 500th birth anniversary of Guru Angad Dev (1504-1552) marked. Giving the bio-data of Bhai Lehna, his first visit to Guru Nanak Dev at Kartarpur in 1532, his nomination as Guru Angad on September 2, 1539 and his moving to Khadur Sahib, near Amritsar, the author highlights Guru's formalising Gurmukhi script invented by Guru Nanak and Mata Khivi's special contribution to Guru-ka-Langar.
The 300th anniversary of the martyrdom Sahibzadas (sons) of Guru Gobind Singh will be in December. They left the fort at Anandpur Sahib on 20-21 December 1704. The Mughal army attacked Guru Gobind Singh on the bank of the river Sarsa. The family and Sikhs crossed the river and got dispersed. The Guru, with Sahibzadas Ajit Singh, Jujhar Singh and 40 Sikhs reached Chamkaur Sahib where in a battle on December 22, fighting valiantly, the Guru's two sons were martyred. The Guru's younger sons Sahibzadas Zorawar Singh and Fateh Singh were bricked alive on December 27, 1704 because they refused to accept Islam. Zorawar Singh was eighth years and Fateh Singh was six years old at the time. They are probably the youngest martyrs in the world history. Nawab Sher Mohammed Khan of Malerkotla's protest against this execution till today is hailed by the Sikhs the world over.
This is a well-presented, well-printed, booklet which is a factfile on historic centenaries. My 'general salute' to the author, who has scrupulously avoided mentioning his own biographical details.
The reviewer is a retired Major General.