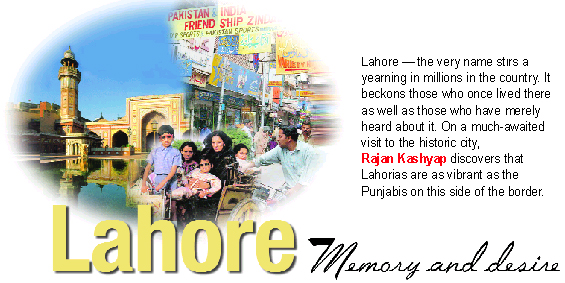 Wildlife in peril
Lenient punishment and lax implementation of the law is responsible for the flourishing illegal trade in endangered species, writes Arup Chanda from Chennai
Chennai is turning out to be a hub of smuggling in endangered species of animals not only in south India but also in South-East Asia. The amount involved runs into several billions of rupees.
Call of the divine
The annual pilgrimage to Manimahesh in Chamba draws nearly one lakh devotees from all over the country. Balkrishan Prashar reports
Manimahesh — the holy Kailash — is located at an altitude of 5656 m. Down the foothills at an altitude of 4170 m nestles the scintillating Manimahesh lake. Mount Kailash, believed to be the abode of Lord Shiva, falls in the Bharmour tribal valley of Chamba district.
Passage to England
Parmindar Singh
With a few pounds in his pocket and dreams in his eyes, Dharam Bir Lall embarked on a fateful journey from India to the United Kingdom in 1958, which took him to coveted stations in his career in foreign shores.
Tea in Ritzy style
Shona Adhikari on how tea at the Ritz hotel in London is a style statement with a history behind it
For the ultimate in tea-time treats, there is nothing to beat afternoon tea at 'Palm Court' at London's Ritz Hotel. It may even be referred to, as the ultimate glitzy location for couples to meet. Not for the jeans-clad lot however, this is where you dress up in right royal style. In keeping with the baroque decor, it almost demands that guests 'dress' for tea.
Moore's last high
By turning up the heat with Fahrenheit 9/11 Michael Moore has given documentary films a new sheen, writes Saibal Chatterjee
With former journalist and filmmaker Michael Moore, surprises never cease. In May this year, his two-hour-long documentary, Fahrenheit 9/11, won the Palme d'Or at the 57th Cannes Film Festival.
Karunanidhi scripts another run
Arup Chanda
The grand old man of Tamil politics will be donning his old mantle after a long gap of eight years. The Dravida Munnetra Kazhagam supremo M. Karunanidhi popularly known as "Kalaignar" will return to his first love of writing screenplay and dialogues for Tamil feature films.