Fables from the real world
Rajdeep Bains
The Winning Team
by Githa Hariharan. Rupa. Pages 96. Rs 395.
Legendary Lives
by Meena Arora Nayak. Puffin, Penguin. Pages 240. Rs 250.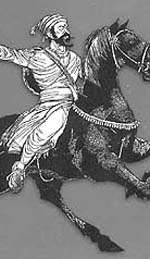 MOST young children when introduced to books in English are given non-Indian writings. It may be a good idea, since not much Indian writing in English is available that can hold childrenís interest.
A couple of new books make that seem untrue ó The Winning Team by Githa Hariharan and Legendary Lives by Meena Arora Nayak. I read these out to a group of children and was surprised to see the delight on their faces, which probably came from their being able to see the stories set in the real world around them, which does not have glades, moles and "bright sunny days".
Based on Indian life and history, these books also offer a glimpse of the countryís glorious past in a manner that makes it interesting even for the most TV-addicted, book-shirking child.
The Winning Team is a beautifully illustrated book that tells classic tales with a modern twist. These stories have been transformed by new names and locations, keeping the ancient wisdom intact.
Kahani Bhai, or Bhai K as he is also known, is a relic, for he is a storyteller in this world of TV, without any audience, till power cuts in the city give him an opportunity. Under his expert handling, tales of Tenali Raman and Nassiruddin Hodja acquire new characters from among the audience and suddenly do not seem quite so distant any more. Akbar-Birbal tales get a new look and are transformed into Veer Balís Unlucky Day, Ram Dulariís Golden Mangoes and The Astrologerís Real Face, and there are many more like these. The beauty is in the handling of the new charactersóNasira, Gopal, Akbari, Veer, Dulari and Ram have a roundness that gives them a real-life feel. They are incorporated into the stories with such ease that it appears they belonged there all along.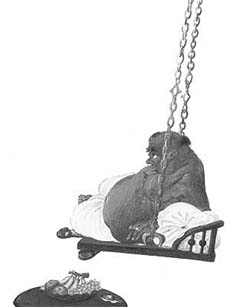 Githa Hariharan has achieved what many writers strive foróshe has rewritten the past in a manner that makes it more accessible. The striking illustrations for the stories by Taposhi Ghoshal are in themselves a treat, while the hilarious stories can be enjoyable even for grown-ups, although the book is meant for children.
Legendary Lives, as the title suggests, is a collection of stories about great lives from Indian history. Legends, as they were handed down by word of mouth, had a richness that is lost in schoolbooks with their brief sketches. Meena Arora Nayak has tried to bring in the spirit of oral story-telling which today is unfortunately a dying art. She has given a written form to stories that have in one way or the other influenced our childhood.
The book encapsulates a mix of warriors, saints, educationists, poets and writers. From Tansenís mellifluous voice to Kalidasís rich verses, from Birbalís wit to the courage of Shivaji, from the philosopher-educator Raja Ram Mohan Roy to Rani Chennamma, known as the morning star of Indiaís Independence struggle, Guru Nanak, Valmiki, Chanakya, we have a collection as varied as it is rich.
What makes the book different from others like it is the obvious pride the author feels in her history and her sincerity in sharing her knowledge. With creative illustrations by Jayachandran Nanu, the book is a wonderful way of familiarising young readers with the grandness of their past.