short takes
Stories from abode of Gods
Randeep Wadehra
Mafia
by S.R. Harnot, translated by Saroj Vasishth. Sanbun. Pages 116. Rs 125.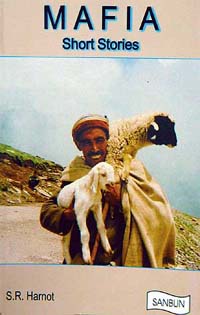 THESE stories pertain to a world that is real, yet seemingly ethereal: The idyllic countryside of Himachal Pradesh, where people and birds and animals understand each other's language and communicate mutually. Shades of Hugh Lofting's Dr. Dolittle? Hardly. This collection of short stories is about real, normal people who have been living in harmony with Mother Nature nestled in the Himalayan valleys. The characters in these stories exude a zest for life and innate innocence. But materialism is slowly but inexorably destroying this idyllic world. Consequently, in Mafia, Chunni finds his forest-guard father joining a gang that indulges in illegal trade of timber and skins of rare animals. The denouement comes when Chunni's favourite peacock disappears. Chunni empathises with the peahen's pain. In other stories we have dadis and ammas talking to birds and animals, yet finding themselves out of sync with fellow human beings; and sons abandoning their widowed mothers for city life and pelf.
Harnot has come up with eminently readable stories that pull at our heartstrings, haunt us and make us sit up and introspect. And full marks to Saroj Vasishth's impeccable translation that has made the book 'unputdownable'. A little more diligence would have taken care of the few typos that have crept in.

Verse that could have been better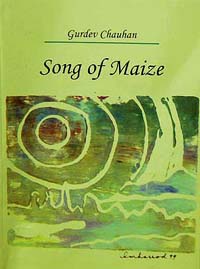 Song of Maize
by Gurdev Chauhan. Writers Club International. Pages 96. Rs 100.
Poetry, when translated, often loses its punch because the creative message gets a bit hazy and convoluted. But, occasionally, one does get to savour the original aroma. Since Chauhan has translated his own poems from Punjabi, the flavour remains largely intact as reflected in The Song of Corn on the Cob. There's a haunting quality to That Girl of my Childhood. Yet, one feels that the poet needs to hone his craft to make an impact while rendering his verse in English. For example, a line ending with a preposition or conjunction is considered weak in prosody; Chauhan does it quite often e.g. in This Poem is for Her one comes across lines like eyes downcast in sync with, Talkative and etc. There's also the problem of syntax, e.g., Does the poem has any relationship (Poem and the Gun); or in an nondescript room (That Girl of my Childhood) etc.
A good attempt but there's scope for improvement.
Private Secretary
by Onkar Thakur. Minerva. Pages 183. Rs 250.
Contrary to popular perception, a private secretary is hardly a pretty face complementing the office d`E9cor. It's a skilled job with its own hierarchy. On top of the heap are the bureaucrats who act as secretaries to the Prime Minister and other ministers. Then there are topnotch secretaries who manage the affairs of CEOs and other big cats in the corporate sector. Down the line there are private secretaries to assorted professionals and businesspersons. It is a complex profession that entails a substantial degree of responsibilities. Thakur has, apart from explaining their duties, devoted separate chapters to various qualities and attitudes that a good secretary must have. You'll find this book both enjoyable and informative.