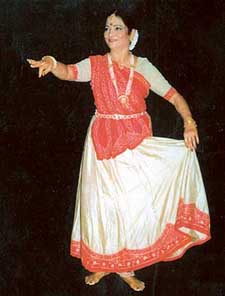 Dance is the rhythm of life. Imbued by festivities many times we break into a spontaneous dance. But besides the expression of emotions, dance in India is much more. It is the vital vehicle for vibrant energies which can manifest in many forms.
But it is sad to see that dirty dancing numbers are the most happening source of entertainment for the present generation these days.
In the garb of dance, semi-clad girls gyrate and shake pelvics. Sexy and attractive they have successfully cast a hypnotic spell on the youngsters. Unleashing a unhealthy trend, it is causing immense harm to the young minds. It is hard to find a film without an item number these days. Sometimes it has little relevance to storyline.
What they called enjoyment or entertainment is a subtle assault on the sensibilities. A culture which instead of redefining and refining us lands us towards sultry images, and scars our sensitivity should be abhorred.
Many of them remain unaware of the grace of the classical unbending in its vitalities which could have become a vehicle for them to peep into the art which has not paled with time. Hooked to these item numbers and video remixes, they remain unaware of riches inherent in Indian roots.
Celebration for this generation has come to mean shaking on the latest remixes. Displaying the beautiful body is the trend. But administering it as a part of the dance movement is not sanity.
In item numbers, all attention is focused on the body. Giving a push towards titillation and desires, these are colourful cover-ups for sexuality. The youth cannot be blamed for the superficial culture that is currently evolving. Had they been exposed to the joys derived from paying a careful heed to the classical dance and music they would not have succumbed to the song-expose culture.
The fragrance of the classical reached out to common masses in films like V Shantarams "Jhanak Jhanak Payal Baje in 1955 in which Sandhya starred with kathak exponent Gopi Krishna for a choreographic odyssey and S.S. Vasans' Chandralekha'.
The rich repertoire of dance was further unveiled by the Hindi cinema in 1960 with movies like "Guide, Amrapali and Subodh Mukherjee's 'Abhinetri' which unveiled the skills of trained dancer-actresses like Waheeda Rehman,Vyjayanthimala.
They were certainly dancers with a difference. They danced for a living but they didn't cash in on baser instinct latent in the man. Their entertainment was meaningful and was for a genre. The female form can exude grace, vitality with delicately balanced subtle body movements — they proved. They had won admirers not because they titillated but through them resonated the vibes of classical — in evergreen and everlasting in its appeal.
Titillation and mental excitement is not the purpose of any danceform. A true dance form like Kathak, Bharatnatyamm, Kuchipudi beckons us to explore the higher realms through the unison rhythm of the mind and the body.
It enjoins us to refine our senses and make it more receptive. While these dances emphasise deriving pleasure through the physical plane.
The popularity of these dance remixes speaks volumes of degeneration in tastes. The young generation are not cultivating the will to create positive dance culture. Obviously to appreciate the finer nuances of dance requires a certain amount of training and keenness. while getting lost in the counts of sexy item numbers is comparatively easy.
Born as an expression of abundance of happiness, classical dance is ruled by intellect while folk dances are impulsive and spontaneous joy. Of all, the classical dance forms, kathak is most lifelike and natural. There is no unnatural positions of limbs and exaggerated movement of hips. The movements and gestures are drawn from everyday life. The spectator can identify with the emotions expressed by the dancer, despite certain abstraction.