punjabi review
Promising works from new writers
by Dalbir Singh
Kuchi Rutt by Jagjit Singh Komal. Udan Publications. Pages 86. Rs 90. Sunehri Been by Amrik Dogra. Kuknus Prakashan. Pages 80. Rs 75. Machhian Kach Deeaan by Nirmal Jaswal. Unistar Publishers. Pages 118. Rs 100.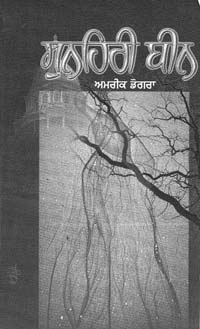 PUNJABI literature is going through an upbeat phase. This is reflected not only through the number of books published but also through the variety of subjects and genres they cover. Books on poetry and prose, including novel, stories and plays, are also being written in great numbers. And there are some works which make you sit up and think.
Although Punjabi poetry and drama is seeing a new turn, it is the Punjabi story which is getting special attention. Many young storywriters are emerging, and their work is getting noticed not only in this region but also across the country.
Kuchi Rutt, Sunehri Been and Machhian Kach Deeaan are three such books that command attention on account of their content and style. The first one is a drama, the second is a volume of poetry and the third one is a book of stories. The common factor in all these is the depiction and manifestation of the complexity of human relationships in modern society. Many new angles in the man-woman relationship have been explored in all of these books.
Kuchi Rutt is a play by Dr. Jagjit Singh Komal, written a few years ago but published only now. This is, perhaps, the first time that the man-woman relationship, a subject that was considered taboo in the conservative Punjabi society, has been tackled in a play. Komal has portrayed an altogether new dimension of this relationship.
Poetry by Amrik Dogra in Sooner Been is a manifestation of emotions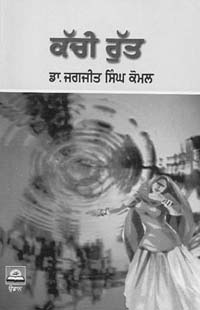 which are usually discussed in hushed voices. Though the poetic depiction of ideas is beautiful, it is the style of narration which make his poetry stand apart in the influx of Punjabi poetry witnessed these days. Dogra's poetry explores social as well romantic dimensions of modern life.
It is Nirmal Jaswal who commands special attention in the anthology of short stories. Machhian Kach Deeaan is a collection of 11 of her new stories, and it is her third book in as many years. She explores those aspects of human relationships that are rarely talked about. It is not only the subjects of her stories but also their protagonists that are very bold. She has projected the hitherto veiled feelings of the women and has done so with gusto. She is the new face of women Punjabi storywriters. Her earlier two books were also very thought provoking. One should hear more from her in the near future.
As representative of the new generation of Punjabi writers, each one of these three of the three have its own place and importance. There are many others of their ilk in literary fields and this bodes well for Punjabi literature which was considered to be a stale affair a few years ago. This gives the impression that the future of Punjabi writings is not bleak anymore.