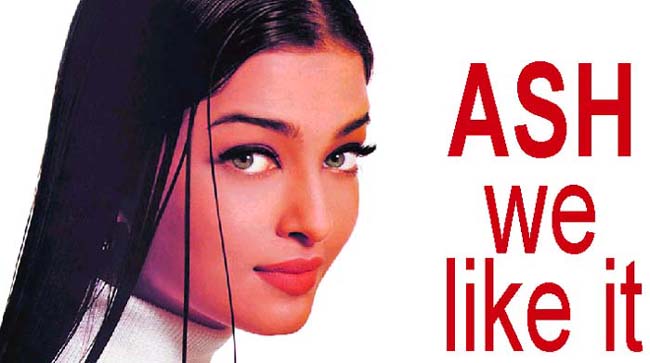 Bollywood actress Aishwarya Rai steps across the East-West divide in quest of a new empire. How good is the going for her? Saibal Chatterjee finds out
IN the new millennium, she can win any popularity poll hands down. Her fans, spread across the entire length and breadth of the Indian Diaspora, have a monopoly over cyberspace. Her directors cannot stop singing paeans to her. Her co-stars vouch for her unwavering professionalism.
The world recently got its first full-fledged view of India's very own Aishwarya Rai in an international production, Gurinder Chadha's Bride & Prejudice, which premiered at the London Palladium on October 4, days after Madame Tussaud's wax museum in the British capital unveiled a figurine of Bollywood's reigning diva. And now you have the celebrated Shekhar Kapur reportedly poised to direct her opposite Hollywood star Brad Pitt in a film on the life and times of the Buddha.
Ever since the beauteous Aishwarya stepped on to the red carpet leading from the Boulevard de la Croisette to the Grand Lumiere in Cannes in 2002 in the company of Sanjay Leela Bhansali and Shah Rukh Khan, director and male lead of Devdas, the climb has only got quicker. The very next year, she became the first-ever Indian actress to sit on the jury for the Cannes Film Festival's main competition.
Ash compared to Audrey Hepburn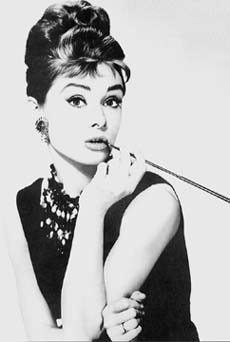 EVEN while critics in India are hell-bent on writing off Gurinder Chadha's latest offering Aishwarya Rai and Martin Henderson, the actress continues to glow with 'pride.' Apparently the UK media is going bonkers over the lady's performance and is even comparing it to that of Audrey Hepburn in Breakfast at Tiffany's. The film is expected to cross over $ 10 million in the UK. The film topped the British and Ireland box office charts in the first week of its run at the theatres. No wonder Ash isn't fazed and no 'Prejudices' are gonna bring this bride down.
— MF
Global appeal
Aishwarya's growing global clout ironically comes at a time when her stocks in the mainstream Mumbai film industry have hit the skids. Following a nondescript you-miss-if-you-blink appearance in Rajkumar Santoshi's cop drama, Khakee , earlier this year, the much-hyped Kyun.... Ho Gaya Na has bombed. And Bride and Prejudice has had a mixed response. Her kitty of Bollywood films has begun to dwindle as a result.
If one chooses to be cynical, the slide has probably left Aishwarya with no option but to seek fresher pastures on the world stage and in the comfort zone of regional language Indian cinema. In a way, the move seems to be working for her. "Ash is a very sharp, intelligent woman. She knows how to hold her own in a male-dominated industry," says Gurinder Chadha of her lead actress. She is right.
Aishwarya has detected the warning signals with alacrity. Due for release early next month is Rituparno Ghosh's first Hindi film, Raincoat , which has a deglamourised Aishwarya pairing up with the intense Ajay Devgan, while a Pritish Nandy Communications-funded drama of marital infidelity, Shabd, co-starring Sanjay Dutt and Zayed Khan, is into post-production. But that is all that the former Miss World has on her platter at the moment. The younger triumvirate of Rani Mukherjee, Preity Zinta and Kareena Kapoor has cornered all the plum Bollywood roles on offer.
In recent interviews granted by Aishwarya, there have been dark insinuations that a powerful faction of the Mumbai film industry, spearheaded by a superstar and former co-actor, has ganged up against her. Yet, she isn't unduly worried. The reverses in the domestic sector, she feels, have opened up new global opportunities for her, allowing her the room to foray into the kind of quality films that would otherwise have been out of bounds for her.
"The critical appreciation that I have received for my work in Chokher Bali means a lot to me," says Aishwarya. "The coming together of the skills of Rituparno, the richness of Tagore's literature and the sheer depth of Binodini's character gave me the perfect platform to launch myself into a different kind of cinema."
So, as Hollywood beckons, is Aishwarya planning to turn her back on Mumbai for good? "Not at all," she responds firmly. "I am not going anywhere." The Hollywood films that she has been inducted into (among them are a Meryl Streep-starrer, Chaos , and a proposed project with Michael Douglas) are only professional assignments, not representative of a permanent move, she insists.
"When I did Iruvar it was because of the desire to work with Mani Rathnam, not because I wanted to get into the Tamil film industry. Similarly, Chokher Bali wasn't a stepping-stone into Bengali cinema," she argues. The implication is clear: for her, Bride and Prejudice was just another film that she believed in, and not a means to achieve something else.
Smart career move
But make no mistake. Aishwarya is acutely aware of exactly what she wants. Though she would have us believe that she does not plan any of her moves and merely goes along with the flow of her life and career, it is difficult to accept that a woman as ambitious and focused as her would ever leave anything to pure chance.
After all there is far too much riding on her. Aishwarya is the global face of contemporary Indian cinema. No matter where an Indian goes these days — London, Cannes, Los Angeles, New York or Toronto — he finds himself confronted by gushing queries about the lady from foreigners who are not able even to pronounce her name right. They all want a piece of her.
Aishwarya is indeed the first Bollywood Queen Bee of a globalised, post-liberalisation India. That is why she plays the game by rules that are very different from the ones that her immediate predecessor, Madhuri Dixit, followed.
Madhuri's long reign at the top did seep well into the 1990s, but in spirit she belonged to an earlier era, having started her ascent in the mid-1980s. She was happy ruling the roost in Bollywood. It never occurred to her — or to any brand manager or PR guy conscious of her undeniable mystique — that she could pursue an international career. Like the India of the past, Madhuri was inward looking, and content doing her own thing. Aishwarya, like today's India, has her sights on the world and is determined to go further than anyone else from her sorority has ever done.
But that is perhaps as much a cause of strength as it is of debility. It restricts her range drastically. There is obviously no denying that she is the most luminous face that has ever lit up Indian screens. She is also perhaps an engaging persona on and off the screen. But for sure the doe-eyed Aishwarya Rai isn't flexible enough. Neither the face nor the persona is endowed with the protean quality that separates a gifted actress from a mere Brand.
She would perhaps be the first to admit that Bollywood has seen actresses far more accomplished than her. No matter what screen role she has essayed to date, Aishwarya has always been Aishwarya. Brands cannot alter themselves at will. Even in an international production like Bride and Prejudice, she looks no different from what she would do in a Bollywood potboiler despite being cast as an ordinary but independent-minded Amritsar girl.
The Kyun…Ho Gaya Na debacle is proof that Aishwarya is no Madhuri Dixit. Her face can launch a thousand products but her slender shoulders cannot carry the weight of an entire film. Her stardom, for whatever it is worth, rests solely on the way she looks, not on the way she gets into the skin of a screen character. The failure of this mainstream Hindi release to take a reasonable initial has put a big question mark on Aishwarya's box office draw.
But on her part, Aishwarya is aware of her principal asset: the ability to sway her admirers irrespective of how her films fare at the box office. "My standing hinges less on the hits that I deliver than on the unstinting support and love I receive of my fans," she says. Which explains why she is only the second Indian film personality to have a wax look-alike installed at Madame Tussaud's. The decision to include her was based on a vote conducted among visitors to the museum.
Aishwarya's Bollywood reputation rests primarily on Hum Dil De Chuke Sanam and Devdas, two of the biggest hits of her career. Significantly, Sanjay Leela Bhansali helmed both films. They are strictly his films. They belong to no particular star. They would have been runaway successes even without Aishwarya.
Hum Dil De Chuke Sanam was an ensemble endeavour. Aishwarya merely served as the lynchpin around which the star turns by Salman Khan and Ajay Devgan revolved. It wasn't her film. Ditto for Devdas. Superstar Shah Rukh Khan had stamped his authority on the film. What's more, the marvellous Madhuri (playing the less hyped Chandramukhi) put Aishwarya a bit in the shade.
Comparisons with Madhuri are inevitable. For a whole decade and a bit — from 1988, the year Tezaab triggered the Madhuri countdown, to 1998, the year of Pukar — she ruled the roost sans a wobble, often putting a male co-star in the shade ( Dil, Khalnayak, Beta, Raja , et al) and single-handedly driving a less-than-average film to unqualified box office success.
Can Aishwarya do that? From her very first Hindi film, Aur Pyaar Ho Gaya , all the way down to her latest release, Kyun… Ho Gaya Na , she has struggled to rise above patchy scripts. What overshadows everything else on her career graph are the red blots represented by expensive turkeys like Dhai Akshar Prem Ke, Josh, Albela, Dil Ka Rishta, Kuch Na Kaho, to name only a few.
Star value
Aishwarya's status as a saleable star is hugely overrated, especially in comparison with the unassailable position that Madhuri enjoyed during her run in the sun. Actresses much younger to her, notably Rani Mukherjee and Kareena Kapoor, have already begun to push her, demonstrating a healthy tendency to experiment with character shades within the Bollywood commercial format.
Kareena has proved her versatility in Chameli and Dev. Rani has dazzled moviegoers with her performances in Yuva and Saathiya . For both girls, this is only the beginning. In contrast, Aishwarya is yet to shrug off the 'pretty face' tag. Her decision to move further afield in search of fresh career challenges may, therefore, actually be a defence mechanism. But it sure is a smart one.
Bride and Prejudice, a Bollywoodisation of Bane Austen's much-loved 19 th -century novel, is travelling around the globe. Raincoat is on the way. In the former, Aishwarya assumes the role of a mainstream Mumbai heroine in a global film — the sheer contrast is the film's USP. In the latter, she plays a Bihari resident of Kolkata who runs into her ex-flame after many years.
With Bride and Prejudice failing to achieve Bend It Like Beckham-style success, Aishwarya's global campaign may have suffered a setback. Her future now hinges on the two author-backed roles she essays in Raincoat and Shabd. If Raincoat warms up the cash counters, it would signal a crucial breakthrough for Ash: it would unshackle the actress from her masala movie moorings. The latter development would be absolutely essential in the context of her growing global ambitions. The more she establishes her prowess as an actress, the more will the Indian media take her international forays with the seriousness they merit.
With Chokher Bali behind her, a brace of Hollywood films ahead of her — no matter how small they are in the international scale of things — and her demand among non-mainstream directors, especially in Bengal, growing markedly, Aishwarya has probably given herself a good chance to reinvent herself.
No matter what, Aishwarya's visibility will continue to be extremely high in the foreseeable future because she is the chosen ambassador for many a top national and international brand. Her face is obviously her fortune. But can she now graduate beyond the superficial and leave a permanent mark on the craft of interpreting characters and rewriting box office rules?
A state of certitude will elude Aishwarya as long as she doesn't either build up a body of quality work or string together a steady succession of box office humdingers. So, the paradox is all too obvious: even as the lissome lady lunges for global glory, the crown is still up for grabs on the domestic scene. Aishwarya will have to save her Bollywood throne in order to conquer the world.