Rolling Stone gathers top honours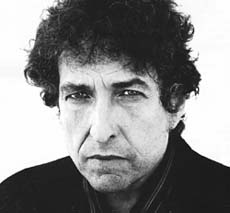 LIKE a Rolling Stone, Bob Dylanís scornful, ironic ode to a spoiled womanís reversal of fortune, has been designated the greatest rockíníroll song of all time by Rolling Stone magazine.
The six-minute opening track from his landmark 1965 album Highway 61 Revisited broke the barrier of the three-minute hit single and established Dylan as a mainstream pop artist, marking his transformation from folk troubadour to rock sensation.
"No other pop song has so thoroughly challenged and transformed the commercial laws and artistic conventions of its time, for all time," says Rolling Stone senior editor David Fricke in an article accompanying the magazineís list of the top 500 rock songs of all time.
The list, published in a special edition that was released last week, was compiled by a panel of recording artists, producers, label executives, critics and songwriters. Ranked No. 2 is the Rolling Stonesí 1965 hit (I Canít Get No) Satisfaction, followed by John Lennonís utopian ballad Imagine. The Beatles, not surprisingly, notch the most songs on the list, with 22 entries. They are trailed by archrivals the Rolling Stones, who tally 13. A dozen of Dylanís songs make the cut. Source: Billboard.com