MUSIC ZONE
Matthew Sweet — Living Things (RCAM)
Saurabh & Gaurav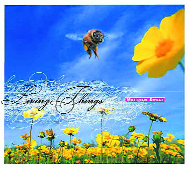 WITH Living Things, Matthew Sweet abandons his foray into harsh electric sound in favour of the acoustic guitar. He cleans up the rough edges found on Girlfriend and 100% Fun yet sticks to his characteristically simple lyrics and tight harmonies. Dandelion drops the reliance on major-to-minor chord progressions, instead of centering on a single repeating bassline allowing the vocal melody to organically take shape. Cats vs Dogs is like a lost Ringo tune, while You're Not Sorry is an instant classic, one of Sweet's trademark ballads. Sweet doesn't change his songwriting style for Living Things. This is an album that isn't very catchy, but makes up for that by being tighter, more refined and mature.
Best track: I Saw Red
Worst track: Love Is Gone
Rating: ***
Alter Bridge — One Day Remains (Wind-Up)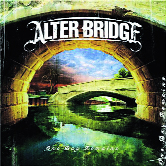 The first single Open Your Eyes, One Day Remains offers evidence that Alter Bridge is a more expressive unit without the oppressive presence of lead singer Scott Stapp. Other songs are characterised by Tremonti's delicate guitar technique, which goes beyond sledgehammer attacks into surprisingly melodic territory.


Best track: Broken Wings
Worst track: Watch Your Words
Rating: ***
Ian Brown — Solarized (Polydor)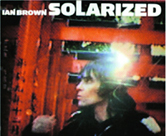 Since the days with Stone Roses, Ian Brown has sustained a successful and highly influential career. His fourth solo effort, Solarized serves up another dose of Brown's trip-hop rock, with plenty of eastern, reggae and hip-hop influences thrown in for good measure. Opener Longsight M13 builds on the white funk of the Golden Greats era, while Time Is My Everything pulls in the sound of Tijuana brass. The Mexican trumpet-fanfare that heralds the arrival of Time Is My Everything is a nice touch, particularly as it gives way to a suitably trendy beat for Brown's laidback vocal style. The album will probably remain most notable for Keep What Ya Got, co-written with another Manchester music legend Noel Gallagher.

Best track: Keep What Ya Got
Worst track: Upside
Rating: **


Album of the month
Anita Baker — My Everything (Blue Note)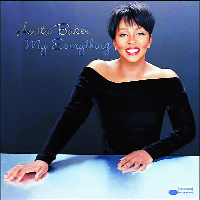 The height of Anita Baker's success came in 1986 when the Grammy award winning Rapture was released, which included the classic Sweet Love. My Everything is her first studio outing in a decade. The lead track You're My Everything is the closest she comes to her older pop hits, but best of the lot is the mildly adventurous I Can't Sleep. My Everything also includes Revisited, a jazzy interpolation of the aforementioned single. Kenneth "Babyface" Edmonds joins Baker for Like You Used to Do. Thankfully, that voice, instantly recognisable and wonderfully rich, has not been diminished by the passage of time and My Everything is a brilliant return to form.
Best track: Giving You The Best That I Got
Worst track: In My Heart
| | | |
| --- | --- | --- |
| | Top 10 singles | |
This feature was published on November 6, 2004