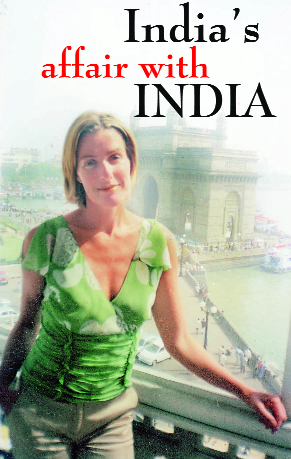 India Hicks, celebrity grand-daughter of Lord Louis Mountbatten and Lady Edwina, finds that her grandfather's name has passed into history with India changing at a rapid pace. The 38-year-old model, who was recently in India on a working holiday, talked to Vimla Patil about her family, work and impressions about the country her grandfather had presided over.
She has carried a flame for India, a country after which she is named, since her childhood. She is India Hicks, the grand-daughter of Lord Louis Mountbatten, the last Viceroy and the first Governor-General of India.
"My family has had deep emotional bonds with this country," she said during her recent visit to India for the Cartier Charity Show and modelling assignments for top Indian designers, "My grandmother worked hard to rehabilitate refugees who crossed the Partition line between India and Pakistan in one of history's bloodiest carnages. My grandfather's name is eternally associated with India. Yet, during my present visit, I find that the name Mountbatten has passed into history with India changing at the speed of light."
Hicks first visited India in 1987. "I was a 21-year-old backpacker then," she remembers, "I travelled through several states with very little money. Naturally, as a first-timer in India, I was curious to know why I had been named India, My mother Pamela Hicks is the second daughter of Lord Mountbatten.
My elder aunt, Patricia, is the present Lady Mountbatten. I knew from all of them how our family had been identified with India for several generations. To commemorate this strong, emotional link, I was named India. I have loved my name since my childhood. I think India is a unique civilisation because everything people do here has a reason, a history. Every aspect of life is rooted in the past and the living culture is evident everywhere. Unfortunately, in the West, people have forgotten the significance of actions and events.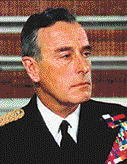 Lord Mountbatten
"But there has been a great difference between my 1987 visit and the present one. In 1987, I met many prominent Indians who said that they had met or seen or worked with my grandfather. I came once again in 1998 and things were changing. This time around, I have met people who say they have read about him. Time has passed on and memories are fading. India has changed. In the 1980s, it was a more emotional country, struggling to find its place in the world. Today, life in urban India is fast and change is evident everywhere. I cannot comment on the political scenario. But lifestyles in India have changed dramatically. The food, fashion, travel, hospitality and entertainment industries have become world class and are making a huge international impact.
"I have come to India with my partner David Flint Wood. We are invitees of Cartier, which wanted to consolidate its relationship with India. It presented a show that supported a charity of their choice. I also did modelling assignments for Elle, wearing Satya Paul ensembles, and for Verve, wearing Valentino's clothes. I have been a professional model all my life. Now at 38, I do only celebrity modelling assignments and some catwalk appearances. I have done Ralph Lauren's recent campaign for a new perfume. Some more assignments are coming up.
"During this visit too, I went to the Devigarh Palace party hosted by Arun Nayar and Liz Hurley to celebrate his 40th birthday. I also had the opportunity of meeting His Highness the Maharana of Udaipur, who was a friend of my grandfather."
Hicks thinks that the Indian fashion industry is booming worldwide right now. "It is magnificent," she says, "Indian clothes are a worldwide craze. The romance and exoticism that Indian ensembles symbolise cannot be replicated by any other country. India's rich textiles and expertise of embroidery are unique and the results are showing in the fashion markets of the world. I personally admire the work of Tarun Tahiliani, Satya Paul and so many other talented Indian designers whose clothes are comparable to the best in the world. As a matter of fact, I live in the Bahamas and have a boutique selling Indian garments.
"I have three children — seven, five and one year old. I live with them and my partner David Flint Wood in the island country. At some stage, my children will have to go to school in England. We would also love to come to India to live for some years. But we will need to plan carefully where to live and what work to undertake."
Hicks feels that India can no longer be called 'an underdeveloped country'. "In this visit, we stayed at the Elephanta Suite of the Taj Mahal Hotel in Mumbai. This is better than the best in the world. The service, the food, and the ambience — all these are world-class. We dined at Royal China and the Zodiac Grill and found the food and the style equal to that in the best restaurants anywhere. This India is as good as any developed country. But then, there is the other India — where poverty, deprivation and disease are rampant. This is an emotional issue for me. But at the pace at which India is changing, I am sure it will become a developed nation very soon."
Hicks hopes to return to the country after which she is named more frequently in the future. She feels a strong bond with its people. "They are incredibly generous and hospitable," she says.