WWW has come to be known as the World Wife Web for netting a spouse. For every success story on the matrimonial sites, there are scores of failures. Gitanjali Sharma gives the low-down on the addictive search for a partner.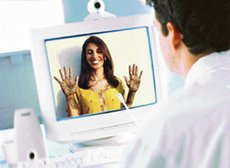 Sample this ad of a shaadi site:
Over 2 million members
100,000 plus success stories
Free registration
Trusted since 1997
Log on to….
Most matrimonial sites swear by their success stories. They unabashedly dangle their hit rate before millions on the lookout for partners and spouses. They assure a meeting ground with hundreds of made-to-your-specifications matches. And, lastly, they nearly promise to bring an end to your hunt for the perfect mate.
The remix revolution
Gen-Xers swear by and sway to sizzling remix numbers. Hardeep Singh Chandpuri tracks the current mania
The octapads start their beats, the bass guitar craves for even more, the synthesizers size up the mood, the crescendo is building up, the feet start to move, suddenly you hear the unmistakable sound of the Punjabi dhol and voila it has vocals by Bryan Adams as he whips up the Summer of 69.