Aggressive foray
The entry of Rupa into the field of Hindi publishing underscores its potential, says Ashok Malik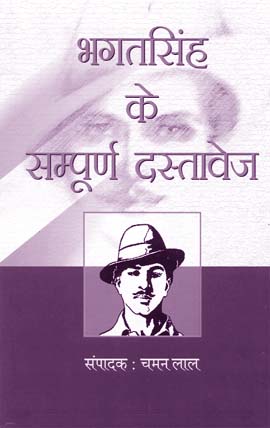 This year has seen a lot of activity in the Hindi publishing bazaar. As a result readers have a greater number of titles and a varied platter of subjects to choose from. Apart from the usual novels, short stories, poetry and criticism, several publications this year may be remembered for breaking new ground in diverse fields of analysis. Sadi ke Prashna (Questions of the Century) with well-written and cogent ideological essays by Jitendra Bhatia, an IITian and a management expert, cuts the cobwebs of jargon surrounding globalisation and liberalisation effectively. The book, published by Bharatiya Jnanpith, may be of interest even to those who do not usually read Hindi.
Equally lucid and sharp is analysis of decline and fall of Marxism-Leninism by Shankar Sharan, who tested political waters as CPI worker in Bihar after completing his postgraduation in political science from Bhagalpur University. The fact that this subject has not been studied minutely in India (in any language) makes Sharan's pioneering effort (Marxwad ke Khandhar – Ruins of Marxism; Shilpayan) a landmark work cutting across diverse linguistic lines. Another authoritative original non-fiction work to hit shelves this year is Kamal Kishor Mishra's Pracheen Bharat ki Arthvyavastha (Economic order in ancient India, Jnanpith). Mishra's work gains greater value as he has evaluated Ancient Indian economic structure from both Indian and western perspective.
The aggressive Rupa & Co's entry in Hindi publishing is a new development. It underscores an attempt to realise the potential of Hindi publishing. Till now the best of Hindi publishing had been in the hands of 'only Hindi' or 'mainly Hindi' publishing houses.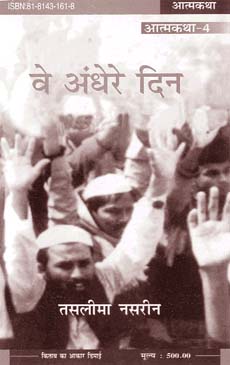 So far Rupa has published only popular and off-copyright books of well-known writers like Premchand and Rabindranath Tagore. That its glitzy edition of Premchand's Godan with Gulzar's introduction has outsold the much cheaper vanilla edition put out by this same house is an indication of a new trend.
Bhagat Singh ke Sampoorn Dastavez (Complete Documents of Bhagat Singh, Ed. Chaman Lal, Aadhar Prakashan) published before his birth centenary year, 2006-07, is a comprehensive appreciation of his role in the freedom struggle. That he was disillusioned with the Congress and Mahatma Gandhi soon after the Chauri-Chaura incident in Gorakhpur district (1922), when he was just 15 years old, may be seen as a blow to the belief that Gandhi's path was the only true choice across the nation.
Since the number of books published in Hindi in 2004 is very large and the number of good and highly readable books is also not very small, any attempt to make the "best of 2004" list would be subjective. Among the more noticed titles that deserve mention is Gunahon ka Devta (God of Crime, Dharmvir Bharati) that went into the 44th edition this year. It is, however, way behind Harivanshrai Bachhan's Madhushala or other classics of that generation. Another milestone has been achieved by a non-fiction title, viz. Aj Bhi Khare Hain Talab (Ponds are still relevant; Anupam Mishra, Gandhi Shanti Patishthan).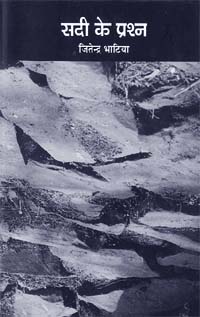 This slim volume has already sold nearly one lakh copies. Two volumes of autobiography of Vishnu Prabhakar — Mukt Gagan Main and Aur Panchi Ud Gaya — published this year are likely to shed light on literary scene of yesteryear.
Coming to fictional works that have received critical acclaim are Des Pardes (Home and Away, Kamleshwar) a collection of short stories; Akshayavat (The Immortal Banyan, Nasira Sharma), a canvas of dark and bright hues of life; Dardpur (City of Pain, Kshama Kaul) uncovering the pain of Kashmiris sandwiched between fanatics and terrorists; Bayan (A Statement, Chitra Mudgil) encapsulating short sting-in-the-tail stories; Andhere Main Hansi (Laughter in the Dark, Yogendra Ahuja) and Swadesh Deepak's Maine Mandu Nahi Dekha.
In the populous poetic section, Hindustani Gazlen (Indian Gazal's Ed. Kamleshwar) and Nirvachit Kavitaen (Selected Poems, Bhagwat Rawat) deserve notice. Among books translated into Hindi, Mahashweta Devi's Andharmanik, documenting lives of Kolkata bhadralok; Bhaumrshi (Saint of Land, Shubhangi Bhadbhade) a novel about life and work of Vinoba Bhave; two volumes of Tasleema Nasreen's bold and juicy autobiography Ve Andhere Din and Dwikhandit; Chotti Chizon ka Devta( God of Small Things, Arundhati Roy) as also Kis Prakar ki hai yeh Bharatiyata (What type of Indianness is this, U R Anantamurti) are likely to be remembered as representative of this genre.