urdu literature
The choicest bits
Kashmiri Lal Zakir names his fabulous four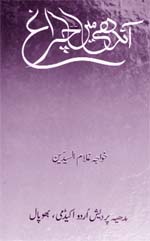 The Urdu readership may be dwindling, but writers in this rich language are actively pursuing their creative urges. Some of the Urdu publishers are bringing out works of established writers on both sides of the border. Some Urdu writers are getting their books published themselves.
Thus a good number of Urdu books in all genre came into the market in the year 2004 also.
I was at a seminar organised by Jamia Millia Islamia last week and came into contact with a number of Urdu writers and critics, including Qurratul-ain-Hyder. I just wanted to pick up four Urdu publications which had attracted the readers.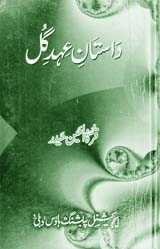 My friends helped me in this effort. The first choice was Andhi Main Chiragh, authored by an eminent educationist, writer and philosopher, K.Ghulam-ul-Syedain. It was the third edition of the book which was released at the seminar.
The book dwells on the teachings of Buddha and Guru Nanak Dev, the concept of the perfect Man (mard-e-kamil as defined by Alama Iqbal), and the future dreams for the reconstruction of India.
The second book that has been shorlisted is Balwant Singh – Fann Aur Shakhshiyat, a scholarly work done by Mumtaz Ara. Balwant Singh is perhaps the first writer from Punjab who vividly depicted the rich life of rural Punjab and the rich Punjabi culture. In his stories and his novel Raat, Chor Aur Chand he has given an analytical account of the sufferings of the poor farmers, cruel zamindars and the dacoits who would plunder the rich on moonlit nights.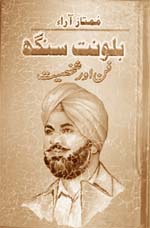 In his writings, Balwant Singh has made brilliant use of folk songs of Punjab. It is sad that sufficient attention to this eminent writer in Urdu has not been given. Mumtaz Ara deserves a word of appreciation for doing this job.
The third book worth mentioning is the latest publication of eminent writer Quarratul-ain-Hyder.
This is a unique attempt in publishing a collection of Aine Appa's thought-provoking articles on relevant social issues.
The book also includes six interviews conducted by eminent literary personalities of India and Pakistan.
The book could provide rich material to research scholars working on the writings of Quarratul-ain-Hyder.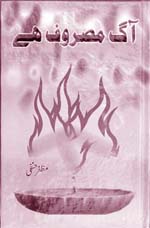 The fourth book that has been selected is Aag Masroof Hai by Muzaffar Hanfi, a renowned poet, critic and an expert on the works of Alama Iqbal. For a number of years, he was in Calcutta University and held the prestigious Iqbal Chair. The book has been published by Madhya Pradesh Urdu Akademi.
Hanfi spent a good part of his life in Bhopal and has sweet memories of this elegant city. The book contains a number of his ghazals. Lachchman Rekha is a poignant poem of the collection, which ends with these lines
Ravanoon mein suianiooi ke liye
Behad zaroori cheez hai
Lachchman ki rekha.