January 3-7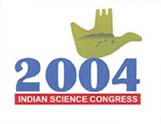 India can do it, if we want it
Prof. U.R. Rao
Chairman, PRL-Council, Department of Space, Former Chairman, ISRO


Prof. U.R. Rao
JUST prior to our independence in 1946, India witnessed one of the largest famines in her history, which made Mahatma Gandhi lament: "To the hungry God is bread". India has come a long way since then, thanks to the science and technology policies adopted which have resulted in our country becoming the second largest rice producer, fourth largest wheat producer and largest producer of milk and milk products. India's progress in nuclear technology has been very significant. Our nation's developments in space technology and its extensive applications for communication, TV broadcast, meteorological forecasting, disaster management and management of natural resources have become the envy of the world. Indian software industry has emerged as the fastest growing economic sector, from a modest $150 million a decade ago to over $ 10 billion, growing at a compounded annual growth rate of over 40 per cent. Closely following IT, biotechnology has become the new pulse and the buzz reaching a target of about one billion dollars in just five years. Recently India has also made a significant mark in automobile, steel and some selective manufacturing sectors.
In spite of the significant advances in science and technology, India still continues to be a poor developing country where more than a quarter of our population is barely surviving below the poverty line, over a third is still illiterate, a quarter do not even have access to safe drinking water and more than half of our population suffers from lack of sanitation and poor quality of life. In spite of the green revolution, our agricultural productivity continues to be low at 1.7 tons/ha. as against the world's average of 2.6 tons/ha., leave alone the world's best of 4 to 5 tons per hectare. Over 100 million ha. of our agricultural land has degraded, due to the bad agricultural practices. The present level of economic growth rate of just about 6 per cent per year is totally inadequate considering that almost half of it is required as demographic investment to offset the additional demand due to population growth. India with 16 per cent of global population has less than 2 per cent global land area, around 1.5 per cent of forest, consumes just around 3 per cent of energy and accounts for only for 1.3 per cent of the global GDP.
The primary reason for our industrial backwardness can be traced to the "Import Substitution Strategy" followed earlier, which essentially encouraged second rate technology and manufacturing practices to thrive under licensing restrictions and protection strategies. The poor performance of our industries, even after the inevitable adoption of liberalisation policy in 1991, is primarily due to heavy reliance on imported technology, uneconomic scales of manufacture, rigidity of labour laws, low productivity and rapid setting of obsolescence. Continuous dependence on advanced nations for latest technology can never succeed in a technology apartheid regime, which is ruthlessly practiced by the developed nations in their own economic self interest. Gross neglect of basic infrastructure has become the biggest stumbling block against rapid industrialisation. The productivity in the unorganised sector, which employs 93 per cent of the total workforce of about 40 crores of people in the country, is extremely low due to the employment of outdated practices. Unless we rapidly introduce sustainable development practices in our agriculture, it would be impossible to double our food production in the next three to four decades, needed for providing adequate food security to the growing population, which is expected to cross 1.6 billion by 2050. The only way we can enhance our economic status and improve the quality of life of our people is through extensive application of science and technology on a self-reliant basis, in all vital areas, including manufacturing, service and agricultural sectors.
Spectacular developments in space technology, rapid advances in digitalisation and convergence of computer and communication technologies have initiated the Information and Communication Technology (ICT) revolution. As distinct from the human centered economy of the agricultural revolution, which changed into machine technology centered economy during the industrial revolution, the new third wave ICT revolution has shifted the entire socio-economic emphasis to the knowledge-base. Knowledge has become the key to sustainable development, economic power and social transformation. With the establishment of wide based optical backbone, VSATs, instantaneous internet connectivity and seamless multi-media networking through satellite, wireless, optical and cable delivery systems, Information Technology has become one of the most powerful and decisive engines of socio-economic development in the 21st century. Inevitably the comparative advantage has shifted to those nations and societies, which can instantaneously access, analyse, synthesise, disseminate and act upon the vast data bank of information and knowledge available from multiple sources, to enable them to effectively compete in the knowledge based global economy.
While Indian scientists have done well in basic research in many front ranking areas, they have generally failed in converting these into products and services which can compete in the global market. Turning creative ideas into innovation and innovation into marketable products is a prerequisite for surviving in the global economic competition. With the rapid rate at which obsolescence sets in the modern technological age, the only way to bridge the digital divide is by forging a strong linkage between industries on the one hand and research institutions and universities on the other. If our industries have faulted in not supporting indigenous research, our research institutions and scientific establishments are equally to be blamed in not responding to the needs of the industry. We need to rapidly bridge the yawning gap between these two different casts to enable our scientists and technologists to promote industrial growth.
The rapid degeneration in the quality and standard of science and technology education being imparted in our universities and technical institutes is a matter of grave concern, which does not auger well for the future of the country. The explosive proliferation of technical and management institutions in the last two decades due to the highly speculative demand and the large-scale entry of self-financing private institutions, without adequate infrastructure and qualified teachers has led to the total degeneration of technical education in India.
As per the committee appointed by the MHRD under my chairmanship, which recently submitted its report "Revitalising Technical Education", over 30,000 Ph.Ds are required to meet teaching requirements of the existing technical institutions alone. Mediocrity in our educational system can only multiply mediocrity and cannot create well qualified and knowledgeable innovators and scientists required by the country. Unless the valuable suggestions made in the above report are followed up, India's hope of becoming an advanced nation will remain a dream. If, on the other hand, we back up our dream with concrete actions, India can indeed become a developed nation by 2020.