January 3-7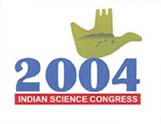 Frontier areas of S&T require a major boost
Dr K. Kasturirangan
Former Chairman, ISRO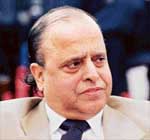 Dr K. Kasturirangan
INDIA'S vision to transform into a developed nation by 2020 requires a major boost to science and technology, particularly in frontier areas. This is critical as S&T profoundly influences humankind and society and also the progress for the future. A country that is successfully engaging in S&T in the modern world signals several things at the same time — an ability to generate seeds of knowledge that can sprout rich harvest of technological innovations, a capacity to rapidly alter human condition, a spirit of adventure to unravel the mysteries of nature and, most importantly, a power to nurture institutions with culture of openness, courage to absorb new knowledge and of maintaining fundamental freedom to doubt, which is a hallmark of scientific ethos.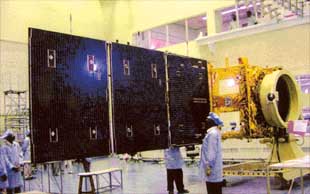 Resourcesat-1 (IRS-P6), which is the most sophisticated Remote Sensing Satellite built by ISRO so far, under final inspection
Let us recognise that there is only one yardstick of recognition in science and that is of manifesting excellence. It is this spirit that has given India many successes. In the last five to six decades, our country has made substantial progress in science and technology - the green revolution, the peaceful use of nuclear energy, space technology and applications, biotechnology research, medical research, materials science, Information Technology and many other areas are some of the notable examples that makes all of us proud. All this has been possible because of pragmatic policies and through an institutional framework established for the pursuit of science and technology research. India has an extensive science and technology framework - through six major scientific departments, 400 national R&D laboratories, 231 universities (including deemed universities) and about 1300 in-house R&D units in industry - all of which represents one of the world's largest systems for generation of creative science and technology. This foundation is a tremendous advantage to leap-frog into the next stage - but we need to address key issues for the future.
The moment has arrived to firmly establish India as a global R&D platform and strengthen symbiotic links between industries and R&D system, on scales which are unprecedented. A positive note is that the government has been endeavouring to step up R&D investment and has initiated new policy measures to revitalise S&T in tune with current times. Greater incentives for private sector R&D and increased level of public-private partnerships also need to be explored. All of this would call for reconfiguring our S&T organisations, both within the government and outside, to be able to meaningfully absorb this increase in investments and show results. While we have created enormous innovative capabilities, these need transformation into a competence of value.
The next logical question then is how we deal for a new regime of rejuvenation. We need to ensure optimal use of our resources and maximise returns - this is important so that our institutional framework could address a mission-oriented approach to science and technology programmes. Some important steps towards these would include (i) creation of an environment for dynamic assessment and appraisal to keep in tune with contemporary trends and needs; (ii) periodic reviews on issue of progress, achievements and criticalities in order to enable mid-course corrections and timely completion of programmes; and (iii) programmatic decisions with respect to phasing out activities that outlived their relevance. This will also call for necessary autonomy and freedom of functioning in our institutions and kindling creativity in science.
Yet another important issue is the need for a strong human resource base and the rejuvenation of the education system. Notwithstanding the fact there are concerns on the overall educational system, we should remember that our higher education and S&T system have led to the generation of a significant base of scientific and technological expertise, in general, and high quality human resources for several frontier technology endeavours, in particular. We need to foster high-quality research in our S&T system and attract the brightest of youngsters to careers in science and technology. A critical analysis of our future needs of human resources in frontier S&T areas is also necessary for planning and development of the scientific enterprise. Our education system needs ingest of resources - the best of teachers, the best of facilities, the best of environment and the best of opportunities so that we make available to our younger generation to pursuits of excellence. We need a transformational process to start and the earlier we start it the better.
We need to bridge with the grassroots and bring S&T solutions to the problems of the people at the lowest rung of society and empower people. Indigenous knowledge, based on our long and rich tradition, also need to be harnessed and integrated into the S&T system. We need to document our traditional knowledge of land, water and biodiversity that can provide key directions for future research and also protect our global competitiveness. This will also call for development of technologies that add value to India's indigenous resources and which provide holistic and optimal solutions that are suited to Indian social-cultural-economic ethos.
Our tryst with S&T has taught us, in a humble way, that science and technology enterprise is essentially a people's enterprise and that it demands the best of our qualities and pardons none of our negligence, that it has got do with totality of all things and demands a quest for "excellence" and excellence alone. It may be noted that the National Science and Technology Policy, unveiled in 2003, calls for taking science to the people and establishing a scientific enterprise that will meet the needs of the country and also meet the requirements of the new era of globalization. With this policy and also the broad based scientific talent already generated and success scored by India in several complex multidisciplinary high technology missions, the capabilities needed for succeeding to establish a modern S&T enterprise on a large scale already exist. We need to take this agenda and make it a reality. I am optimistic that our S&T community will integrate into the mainstream of the developmental march and is capable of responding to the call of our nation and stand up to the rigours of achieving excellence.