Chandigarh, India

Gurcharan Singh Tohra
(Sept 24, 1924 — April 1, 2004)


Gurcharan Singh Tohra was a towering figure who dominated Sikh public affairs for over four decades. He was a people's person, who drew his strength from the faithful that spanned Punjab. He often blurred the line between religion and politics. Just a few days before his death, he became a member of the Rajya Sabha for a record sixth time.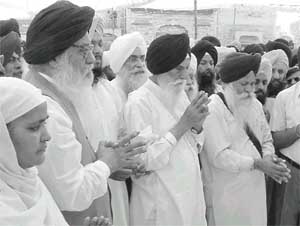 The final ardas: Gurcharan Singh Tohra participates in the ardas before the starting of kar seva at the Golden Temple, Amritsar, on March 25, 2004.

Looking ahead: An early picture of Tohra receiving felicitations after being elected President of the SGPC.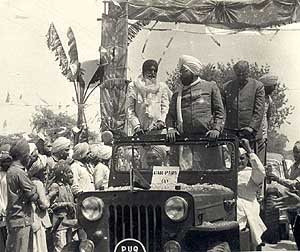 Mixing religion and politics: The SGPC chief with the then Chief Minister, Giani Zail Singh, at the Guru Gobind Singh Marg (Anandpur Sahib to Talwandi Sabo) procession in 1973.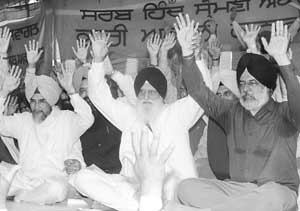 Show of hands: Tohra raises his hands at the launch of the Sarab Hind Shiromani Akali Dal.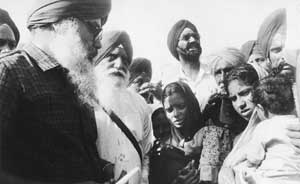 The healing touch: Tohra with 1984 Delhi riot widows.